Face Lift (Rhytidectomy)
Conveniently Located to serve Cincinnati, Dayton, Centerville, and Louisville
See before and after photos of facelift
Facelift or rhytidectomy surgery is fast becoming the number one cosmetic facial procedure. Previously, facelift surgery was thought to be reserved only for the Rich and Famous. Not any more. With new techniques, patients are returning to work sooner, costs are less, and results that are more natural are achievable. At the Mandell-Brown Plastic Surgery Center, we can provide men and women with natural-looking results from their facelift in Cincinnati.
2016 Top Doc for Facelift
Rhytidectomy or Facelift Surgery has definitely advanced from the times of Cardinal Richelieu, who lived in the medieval times of Robin Hood. He was rumored to have his servants corkscrew his hair under his cap and thereby pull up his loose facial skin!
Dr. Mandell-Brown emphasizes a "Natural Look" facelift. He wants his patients to have a rested, rejuvenated look without looking overdone.
* Individual results may vary.
Facelift Gallery
Real patients of Dr. Mandell-Brown
An unnaturally raised sideburn can be a giveaway of a facelift procedure. At the Mandell-Brown Plastic Surgery Center, we individualize your incision to preserve your sideburn without raising it higher as seen on the left. On the right is an incision option often used in male patients. In facelift surgery, the position of your "Adam's Apple" or thyroid cartilage in relation to your chin will determine the extent of improvement. In the left diagram, the "Adam's Apple" is positioned posteriorly (further back). This patient will get a more dramatic result with a facelift. In the right diagram, the "Adam's Apple" is more anteriorly located. This patient will get a less dramatic result from any facial lift.
Personalizing Your Facelift
At the Mandell-Brown Plastic Surgery Center in Ohio, computer imaging is used to demonstrate potential improvement with facelift surgery. Our plastic surgery specialists will show you where the incisions are made and tailor the procedure to fit your needs. Facelift surgery can improve the cheek and neck jowls and help restore the tissues to a more rejuvenated appearance.
One of the critical aspects at our center is customizing incisions for the patient's individual hairline. Many plastic surgeons perform only one incision. Dr. Mandell-Brown will tailor the incisions to the patient's hairline. Typical approaches are shown in the facelift photo gallery and in the operating room section. Many patients will combine the facelift with other facial procedures—eyelid surgery, forehead lift, or laser resurfacing.
How a Facelift is Performed
Historically, only excess skin was removed in the facelift procedure. Currently, with Dr. Mandell-Brown's technique, the fatty tissues are liposuctioned, the muscle layer is tightened, and then the excess skin is removed. Like other cosmetic procedures, it is important to understand the plastic surgeons' philosophy. Do they prefer an aggressive facelift or do they strive for a more natural look? Dr. Mandell-Brown emphasizes a "Natural Look" facelift. He wants his patients to have a rested, rejuvenated look without looking overdone.
Facelift Recovery
After your facelift, there will be some swelling and bruising around the area that will subside over the course of your recovery. Medication can help to manage any pain or discomfort you experience during your facelift recovery. The exact length of your recovery will depend on the techniques used. most patients typically take around one to two weeks off from work to recover.
"
I am very happy with the results
"I am very happy with the results from my surgery 3 weeks ago. I had a mid face lift and CO2 laser treatment on several areas on my face. The results have been amazing! I have shown my before pictures to many of my friends and when they look at me now, they tell me I look 20 years younger. I have never had a defined jawline and now I do! I wanted to do something nice for myself and I am so happy that I did."
– Kim A.
Is the Quick Facelift for You?
"Looking in the mirror and starting the anti-gravity maneuvers – pulling up the skin to improve your profile? Or perhaps you are told by friends that you look tired. According to one of Cincinnati's "Top Docs", Dr. Mark Mandell-Brown, new options are available to improve your appearance." >>> Read more
Facelift FAQ
What is the average age for a facelift?

In a study for other plastic surgeons that I presented several years ago, the average age was 56. However, there was a peak of interest in each decade -46, 55, and 65. When we took all 350 patients in the study, the average was 56.
What type of patients get facelifts?

In my same study, the patients were fairly diverse: homemakers who wanted to do something for themselves, professionals who wanted to maintain their appearance, and secretaries and teachers. Interestingly, 25% of our patients were men and that number is probably increasing.
How much time off work will I need following facelift surgery?

With newer techniques, most patients can return to work in one week. We recommend that if you have the surgery on a Friday, plan on taking off the weekend and the next 5 working days to allow for adequate healing. Some surgeons promise only 4 days. BEWARE. The honest plastic surgeon should give you a range of time because everyone heals differently. We utilize IV sedation to reduce bruising (instead of general anesthesia), Vitamin B & C, to promote healing, customized compression dressings postoperatively, and in certain patients autologous platelet gel which uses the patient's special clotting factors to help decrease bruising.
Does the facelift surgery remove the fine lines around the mouth or cheeks?

The facelift really helps the jowling. Laser resurfacing or facial peels are usually required to improve the fine wrinkles.
Is there much pain after facelift surgery?

In my 20 years performing cosmetic surgery, I have come to respect that every patient's pain threshold differs. Most patients note a tightness for a few days and only a small percentage have pain. With current pain medicine, the patients are comfortable after surgery.
Facelift Cost
The cost of your facelift in Cincinnati will depend on the type of procedure performed and other factors. During your consultation, board-certified facial plastic surgeon Dr. Mandell-Brown can go over the expected cost of the procedure as well as the payment options available to you.
Schedule a Consultation
At the Mandell-Brown Plastic Surgery Center, we are dedicated to providing our patients with the expert surgical care they need. Contact our office today to schedule a consultation for your facelift in Cincinnati.
More facelift information:
Related Blog Posts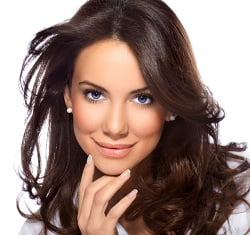 A Mid-Facelift Permanently Corrects Mid-Face Aging Issues
f you want to look younger, a mid-facelift might be the best solution for you. The mid-facelift is a procedure adopted by surgeons… Read More
How Long Will Your Facelift Last?
One of the most popular questions regarding facelifts is, "how long will the results last?" A facelift is a serious… Read More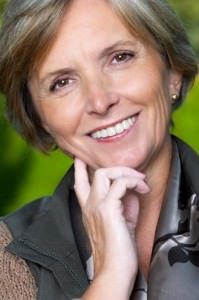 Surgeons Agree: Best Age for Facelift is Individual to You
Am I too old for a facelift? Is it too early for me to be considering a facelift? Cosmetic surgeons are often asked these types… Read More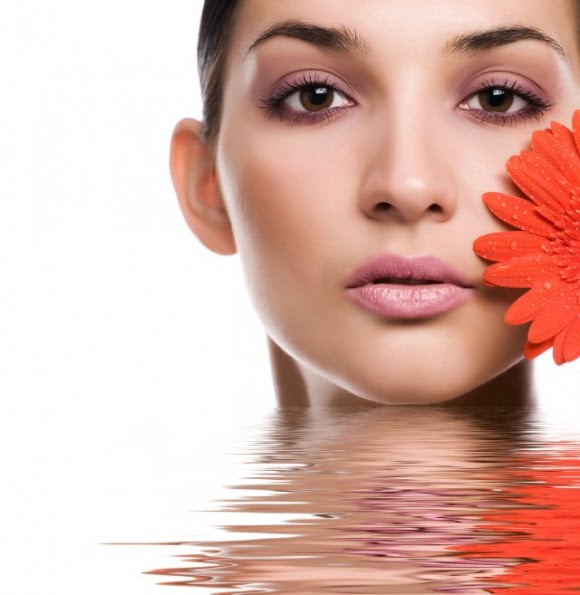 How Does the 1-Hour Facelift Work?
It seems to be advertised everywhere these days: the one-hour facelift. But can a facelift… Read More
Related Procedures