Nose Surgery (Rhinoplasty)
Conveniently Located to serve Cincinnati, Dayton, Centerville, and Louisville
See before and after photos of nose surgery
Voted "Top Doctor" for Rhinoplasty in Cincinnati Magazine, January 2014 and 2015 by Tri-State Physicians
Thinking about changing your nose? You are not alone. According to several polls, 20% of Americans are dissatisfied with the appearance of their nose. Rhinoplasty or nose reshaping comes from the Greek words "rhino," which means nose, and "plasty" which means to shape or mold. In nasal cosmetic surgery, the plastic surgeon utilizes small incisions inside the nose to reshape the underlying bone and cartilage.
No other cosmetic surgery procedure requires the skills of a sculptor balanced with the aesthetic sense of an artist. According to Cincinnati Magazine in a poll of 1500 physicians, Dr. Mark Mandell-Brown was voted the BEST Cosmetic Surgeon-Rhinoplasty. Known for his natural look, Dr. Mandell-Brown is the number one choice of physicians in the Tristate area.
What Is Nose Surgery?
Rhinoplasty is a surgical procedure performed not only to achieve a more balanced facial profile but also to improve or correct physiological problems. Nose surgery can reshape the tip, straighten the bridge, narrow the nostrils, as well as change the size and angle. It can also be performed to address birth defects and injuries.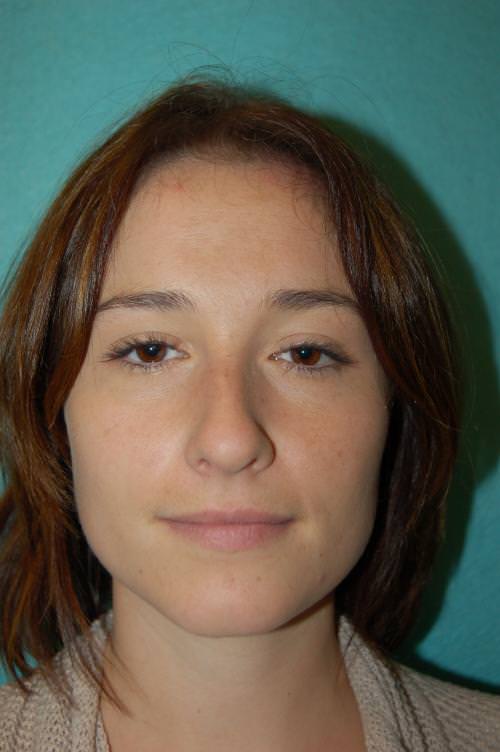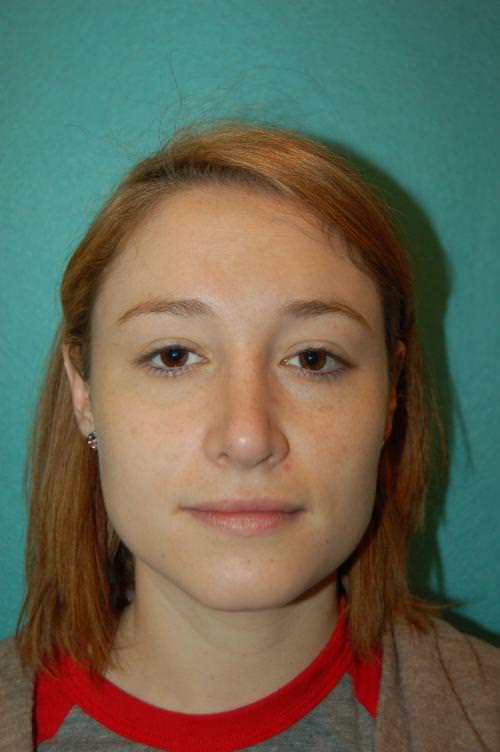 * Individual results may vary.
Rhinoplasty Gallery
Real patients of Dr. Mandell-Brown
Am I an Ideal Candidate for Rhinoplasty?
You can be a good candidate for rhinoplasty if you want to give your nose a more aesthetically pleasing appearance. You need to be in good overall health with no conditions that could complicate your surgery and, ideally, a non-smoker.
If you are undergoing nose surgery, it is best to wait until after your nose has stopped growing and is fully mature. It can only be performed at a younger age if you have breathing problems.
Your Consultation
Your consultation begins with a discussion of your goals, followed by a physical examination of your nose. Your medical history will be discussed, along with any health conditions you may have and any medications you are currently taking. Photographs may be taken for comparison purposes.
The key to nasal cosmetic surgery is creating a natural nose that fits the individual's face. During the consultation, Dr. Mandell-Brown utilizes computer imaging to show the potential goals of the surgery. Computer imaging can not guarantee a particular result. Imaging does enhance communication between the patient and the physician.
"Many of the revision nose surgeries we perform are for patients where the original physician did not utilize computer imaging. The physician performs what they like and the patient's view may differ. It's too late to discuss after surgery when the bandages are removed," commented Dr. Mandell-Brown in a recent article for Creative Living.
The Rhinoplasty Procedure
The nose surgery procedure starts with the administration of anesthesia. Markings may be made to outline the needed changes.
Incisions will be made inside the nose, and tissues will be removed or repositioned until the desired results are achieved. The whole procedure can take more than an hour depending on the complexity of the surgery.
It is critical with nasal surgery to maintain or improve the nasal airway. Function and appearance are important for successful rhinoplasty. With newer techniques, recovery is quicker and easier. With one of Dr. Mandell-Brown's techniques, packing is not required. Additionally, bruising is reduced with special attention to nose surgery preoperative care, vitamin use, and post-operative care.


Some surgeons routinely make incisions on the underside or outside of the nose. Dr. Mandell-Brown prefers to use incisions inside the nose which are hidden. Only in certain revision cases does Dr. Mandell-Brown recommend the columella or outside incision.
Realistic goals are important. The determining factor for the final result depends on the patient's skin. The thinner the skin, the more dramatic result. For those individuals with thicker skin, the underlying changes to the cartilage and bone will be less dramatic.
"
Dr. Mandell-Brown's considerable artistic sense resulted in an improvement beyond my expectations
"I had a life long dream to have my nose "fixed" and I am so happy that, when I was ready, my research led me to Dr. Mandell-Brown's practice. I think he would agree my nose was a special challenge, but in the end, patience with the process and Dr. Mandell-Brown's considerable artistic sense resulted in an improvement beyond my expectations. I still look like me, just much better! And you couldn't ask for a more helpful and knowledgable support team assisting along the way."
Recovery and Healing
After your rhinoplasty surgery, recovery may take several weeks. A splint may be applied on the nose for structural support while you heal. It is fairly common to experience bleeding, swelling, and bruising for the first few days. You may even have headaches and pain, which can be alleviated with medications.
Avoid excessive chewing, laughing, smiling, vigorous brushing of your teeth, and strenuous exercises for the first few weeks. Do not blow your nose. You may also be advised not to rest your eyeglasses on your nose for a while.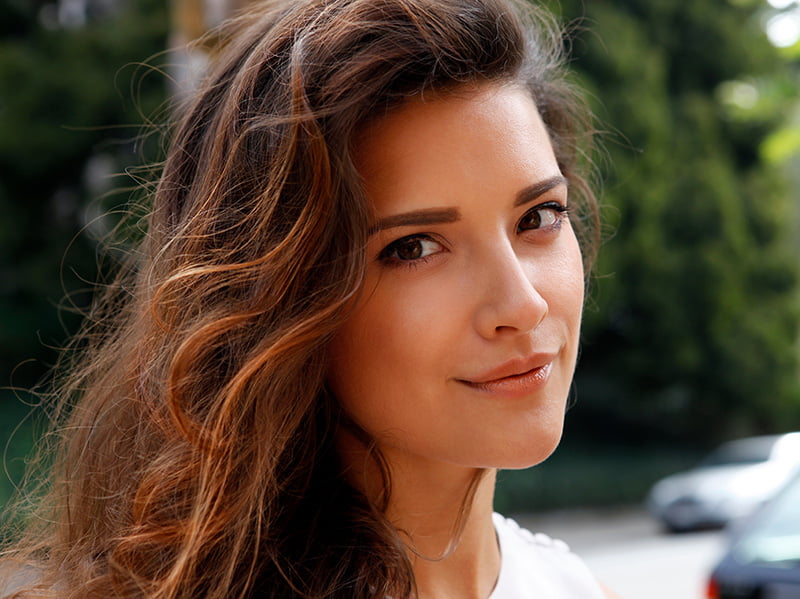 Cost of Rhinoplasty
The cost of rhinoplasty surgery largely depends on the amount of work that needs to be done. The overall price can be affected by anesthetic and surgical fees incurred, as well as any other included procedures. When breathing problems exist or a recent nasal injury has occurred, insurance coverage may help reduce rhinoplasty costs. This can be determined at the time of your consultation.
Contact Us
If you want to finally get rid of that bump on your nose or achieve a more attractive profile, a rhinoplasty in Cincinnati might just be the best option for you. Contact us today to schedule your consultation with Dr. Mandell-Brown.
More rhinoplasty information
Related Blog Posts
The 10 Elements of Amazing Rhinoplasty
Rhinoplasty is one of the most challenging facial surgeries, as any cosmetic surgeon can tell you. During a nose surgery… Read More
Can Rib Cartilage Be Used During Rhinoplasty?
Analysis of long-term rhinoplasty results with these grafts revealed that patients experienced a low complication rate. Moreover, 94.2 percent of the…. Read More
Patients Look Younger After Nose Surgery, Study Finds
Rhinoplasty improves the shape of your nose. It may also make you look younger. A new study found that… Read More
Related Procedures