Facelift Patient Satisfaction by the Numbers
Published on July 7, 2012 by
Mark Mandell-Brown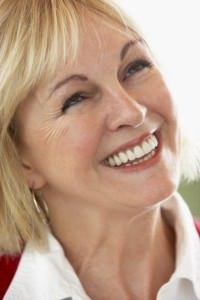 Are facelift patients happy with the results of their procedures? It's a common myth that people who undergo facelift surgery continue to harbor the same anxieties about their facial aging. In fact, repeated studies have shown that facelift surgery offers long-term satisfaction to patients.
Long-Term Satisfaction After Facelift
A 2010 study that investigated the satisfaction of patients who had procedures from 1995 to 1999 found that the benefits of facelift surgery can extend well over a decade. One year after the procedure, 87 of 89 patients reported that the improvement of their facial appearance was very good or beyond their expectations.
The patients were surveyed again in 2010, which was on average 12.6 years after the procedure. Although their satisfaction rates did not remain as high after more than a decade, most of the patients still reported the same level of satisfaction. In fact, more than two-thirds of patients reported that the improvement was very good or beyond their expectations. Thirty-four patients (31 percent) indicated that they were disappointed in some aspect of the facelift.
Facelift Surgery Cannot Reverse the Aging Process
The results of the 2010 study highlight the fact that no cosmetic surgery, regardless of its efficacy, can forestall the natural aging process. Gravity continues to pull down on your face and stretch the underlying tissues, while the sun and muscle movements cause new wrinkles to develop.
Nonetheless, as the study shows, facelift surgery can still provide long-term satisfaction with long-lasting results. You can further ensure your satisfaction with facelift surgery by seeking out the services of a board-certified cosmetic surgeon. According to a recent report from RealSelf.com, nine percent more patients felt satisfied with their facelifts after consulting with a cosmetic surgeon, versus a general practitioner.