Male Breast Reduction
Conveniently Located to serve Cincinnati, Dayton, Centerville, and Louisville
See before and after photos of male breast reduction
Cosmetic Surgery to Correct Gynecomastia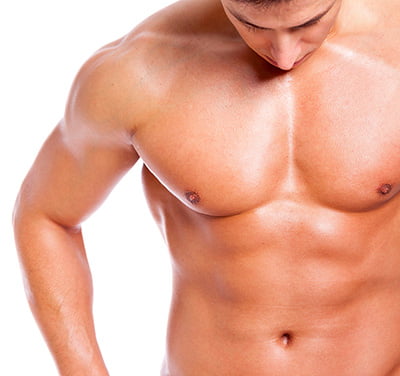 Men who are bothered by excess chest tissue can find a solution through male breast reduction. This procedure involves the surgical removal of extra fat and glandular tissue from the chest. The result is a flatter, more masculine chest.
If you are a man living near Cincinnati, and you are affected by gynecomastia, you should consider a visit to cosmetic surgeon Dr. Mark Mandell-Brown. During a consultation, you can discuss male breast reduction and whether it's right for you.
Are You a Candidate for Male Breast Reduction?
This kind of surgery is suitable for many males who have gynecomastia. The condition can affect both adult men and even some adolescents. When gynecomastia does not respond to diet, exercise, or other changes in lifestyle, surgery may be the best option.
Male Breast Reduction Gallery
Real patients of Dr. Mandell-Brown
The best candidates for this kind of reduction procedure are:
Not obese, but at a healthy, stable body weight
Tired of hiding or feeling embarrassed about their condition
Capable of maintaining realistic expectations, and understanding the risks of cosmetic surgery.
Before male breast reduction, Dr. Mandell-Brown may recommend a medical evaluation. Some gynecomastia may be treated with thyroid or medication changes. There are multiple causes of gynecomastia, that Dr. Mandell-Brown will review during the consultation. Some patients may require only liposuction. Others may also benefit from excision or breast lift techniques for more extensive tissue excess.
Your Consultation for Male Breast Reduction in Cincinnati
During a personal consultation, Dr. Mandell-Brown will describe the specific procedures used during the reduction procedure. He can answer your questions and discuss the various risks, benefits, and expected outcomes of this surgery. You will have the opportunity to review male breast reduction photos, to obtain a better understanding of the expected results.
"
Highly Recommended
"After meeting with several doctor's and having multiple consultations, I am so glad I chose Dr. Mark Mandell-Brown. He and his staff are truly amazing. He has the best personality and he is very talented and skilled. My results are amazing and I would never go anywhere else."
– Anonymous
How Male Breast Reduction Works
In most cases, the takes no more than one hour. Depending on how much tissue will be removed, the procedure is done with general or local anesthetic with sedation.
During surgery, Dr. Mandell-Brown will make small incisions near the underarm or nipple. He will then remove the excess breast tissue using liposuction or surgical excision (with a scalpel). Once the chest is sculpted for the desired result, Dr. Mandell-Brown will be able to close the incisions with sutures.
After Male Breast Reduction
After your male breast reduction in Cincinnati, Dayton, Ohio area, Dr. Mandell-Brown will give you specific post-op instructions. Be sure to follow them closely during your recovery. The doctor may advise you to keep your chest wrapped in gauze and to postpone exercise for at least three weeks. You should be ready to return to work after about one week, but this varies.
During a follow-up appointment, sutures will be removed. There may be some swelling, bruising, and discomfort after the surgery. Many patients return to work in 3 or 4 days.
Cost of the Procedure
The cost of this procedure will depend on several factors. The price can be affected by body type, type of technique performed, surgical complications, and even allergies. Find out more by scheduling a consultation.
Scheduling Your Surgery with Dr. Mandell-Brown
If you would like to learn more about male breast reduction with Dr. Mark Mandell-Brown, Cincinnati Ohio area cosmetic surgeon, please call us for a consultation. You can also email our staff by filling out the online contact form.
Related Blog Posts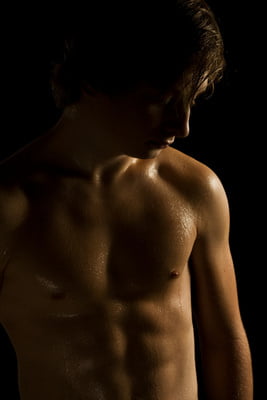 Male Breast Enlargement and Treatment
One cause of male breast enlargement can start in puberty when a person's hormones are shifting. This cause typically ends… Read More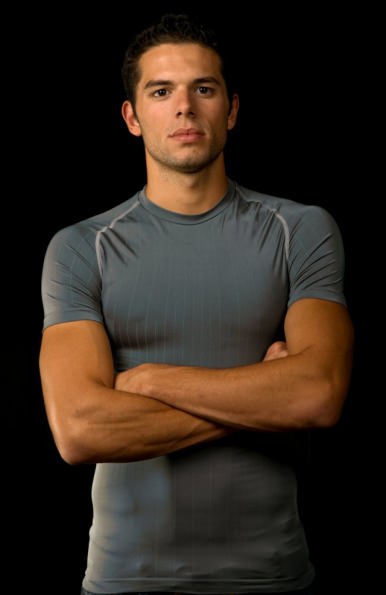 Abdominal Liposuction for Men
Can you sculpt the abdomen with liposuction to create a flatter abdomen or "six-pack" appearance? This question is the subject of a recent episode… Read More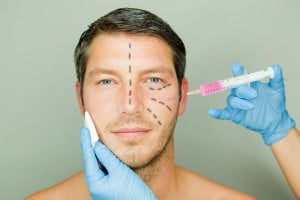 More Men Turning To Botox
ABC News recently reported on a new cosmetic trend dubbed Bro-tox. Yes, more men are discovering the wonders of Botox… Read More
Related Procedures