Popular Cosmetic Procedures Among Olympics Athletes
Published on August 14, 2012 by
Mark Mandell-Brown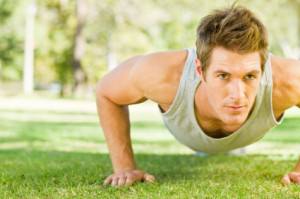 Do world-class athletes ever have cosmetic procedures? You might be surprised. While Olympics athletes are unlikely to have common cosmetic surgeries such as breast augmentation or liposuction, they often get a little boost from cosmetic surgeons who help them look their best in the limelight. As a recent article on RealSelf explains, looking good on the world stage is all about the details.
For instance, you may have noticed that many female Olympians managed to look fantastic even after grueling races and intense swims. Did they somehow reapply their eyeliner as they were climbing out of the pool? In fact, the secret is simple: these Olympians had permanent makeup, also known as cosmetic tattooing.
RealSelf reports that this procedure is "rapidly gaining popularity among Olympic participants and other high-profile athletes." With the subtle application of cosmetic tattoos, these athletes can look their best, even under the most intense conditions. Permanent makeup can include:
eyebrow makeup
eyeliner
eyelash enhancement
scar camouflage
skin repigmentation
But it's not just the women who are having permanent makeup applied, as any cosmetic surgeon can tell you. Many male athletes benefit from enhanced eyebrows, redefined eyelashes, and more striking lips.
What about hair? RealSelf points out that you probably wouldn't want to have body hair under the scrutiny of "TV cameras that broadcasts to billions." But even athletes who don't necessarily care about their physical appearance often need to have hair removed. Hair creates friction, especially for competitive swimmers, for whom the absence of body hair can shave a fraction of a second off their time. That fraction of a second can mean the difference between victory and defeat.
But do Olympians want to bother with pre-event shaving or bikini waxes? Heck, no! Beach volleyball champion Kerri Walsh Jennings recently stated in an interview that she prefers laser hair removal. Male and female gymnasts, swimmers, and tennis players – whose uniforms tend to show the most skin – all benefit from laser hair removal.