Restylane — Dermal Fillers Cincinnati Injectables
Published on October 25, 2015 by
Mark Mandell-Brown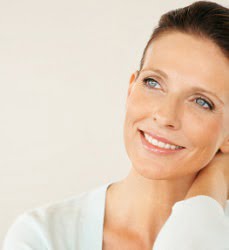 It's natural for skin to lose elasticity and for muscles to decrease in size and strength as we age. These factors, among others, lead to wrinkling and sagging of the skin that can deplete one's self-confidence. For those seeking non-surgical treatments to combat these common signs of aging, Restylane is available.
Restylane is an injectable filler that provides an FDA-approved alternative to surgery that can last six to nine months at a time.
Restylane is one of the most popular dermal fillers available on the market today. This hyaluronic-acid-based treatment works to smooth away wrinkles and lines by adding facial volume. Hyaluronic acid is hydrophilic, meaning it attracts and binds to water, making it the ultimate moisturizer.
To learn more about Restylane or other injectable dermal fillers, contact the Cincinnati office of Dr. Mark Mandell-Brown and set up an appointment. From there, you can schedule a private consultation to determine the best option available.