Dermal Filler Options in Cincinnati
Published on March 20, 2016 by
Mark Mandell-Brown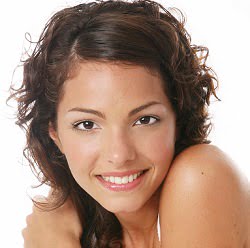 Patients in the middle stages of life usually start to notice the unwanted consequences of aging: fine lines and wrinkles. These signs of aging often lead to a loss of self-confidence about their face or overall look. In today's market, there are several dermal filler options available to pick from.
Below is a list and brief descriptions of five popular dermal filler options available at the Mandell-Brown Plastic Surgery Center:
Restylane: a hyaluronic-acid-based filler touted as the world's best-selling dermal filler. It is used for correcting moderate facial wrinkles and folds.
Perlane: very similar to Restylane, it is designed primarily for treating deeper and more severe wrinkles and folds.
Radiesse: this thick compound is made with the same materials as our bones and teeth and reportedly stimulates collagen production.
Prevelle Silk: this hyaluronic-acid-gel filler is commonly used for lip augmentation treatments.
Juvederm: like Perlane, this popular filler is designed for treating deeper wrinkles and restoring volume to the face. It's been called the liquid facelift treatment.
Sculptra: a poly-L-lactic acid filler that was FDA approved to treat facial lipoatrophy – the loss of facial tissue. Sculptra is great for filling in hollowness in the cheeks and other imperfections like the nasolabial folds.
If you're considering treatment with any of these dermal filler options, consult with a qualified surgeon that you trust. For help choosing the best wrinkle filler, or for more information on the risks and benefits, contact the Cincinnati office of Dr. Mark Mandell-Brown.