KYBELLA®
Conveniently Located to serve Cincinnati, Dayton, Centerville, and Louisville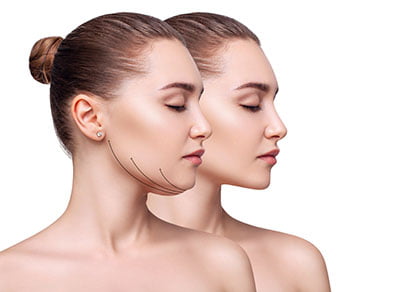 Discover the transformative effects of Kybella, the revolutionary treatment that targets stubborn submental fat, commonly known as a double chin. Unveil a more sculpted and contoured profile with this groundbreaking injectable treatment. The Plastic Surgery Experts at the The Plastic Surgery Experts at the Mandell-Brown Plastic Surgery Center can help you bid farewell to your double chin with Kybella in Cincinnati.
How Does Kybella Work?
This FDA-approved procedure utilizes a synthetic form of deoxycholic acid, a naturally occurring molecule in the body that aids in the breakdown and absorption of dietary fat. When injected into the area beneath the chin, Kybella works by destroying the fat cells, leading to a noticeable reduction in fullness and a more sculpted jawline.
Who Is a Good Candidate for Kybella?
If you're seeking a non-surgical solution to achieve a more defined and sculpted jawline, Kybella may be the perfect treatment for you. Ideal candidates for Kybella are individuals who are bothered by the appearance of excess fat beneath the chin but are not interested in undergoing a surgical procedure.
If you are in good overall health, maintain a stable weight, and have realistic expectations, Kybella could be the game-changer you've been looking for. Whether you've struggled with a double chin due to genetics, aging, or weight fluctuations, Kybella can target and reduce the unwanted fat cells, giving your face a more youthful and contoured appearance.
"
I am beyond satisfied with my results!
"I am beyond satisfied with my results! I did my research on selecting the right plastic surgeon. Mandell-Brown explains everything so well during the consultation. With other doctors I had checked out I didn't know the questions to even ask. With Mandell-Brown I always felt super confident and at ease that I was going to get the results that I wanted. He is also very personable and has a great sense of humor. The nurses were all great and made sure I was always comfortable.
– Anonymous
Consultation for Kybella
During your Kybella treatment consultation, the doctor will examine your chin area, assessing the amount of submental fullness and the condition of your skin. They will consider factors such as skin elasticity, fat distribution, and overall facial harmony. The doctor will review your medical history, including current medications.
Based on the evaluation and your desired outcomes, the doctor will create a customized treatment plan tailored to your individual needs. They will discuss the number of sessions required, the estimated timeline, and the expected results. They will also address any potential side effects associated with Kybella.
What to Expect During Kybella
During a Kybella treatment session, a series of injections are carefully administered in the targeted area. The deoxycholic acid in Kybella disrupts the fat cell membranes, causing the cells to break down. Once they have been broken down, the body's natural metabolic processes gradually eliminate them.
The treatment process typically involves a series of sessions spaced several weeks apart, allowing time for the body to process and eliminate the fat cells. The number of treatment sessions required varies depending on individual goals and the amount of submental fullness present.
What to Expect After Kybella
After Kybella treatment, patients may experience temporary swelling, bruising, or numbness in the treated area. These side effects are generally mild and subside over time. To help minimize swelling during recovery, patients should not engage in heavy lifting or vigorous exercise for 24 hours following treatment and should avoid massage of the area following treatment.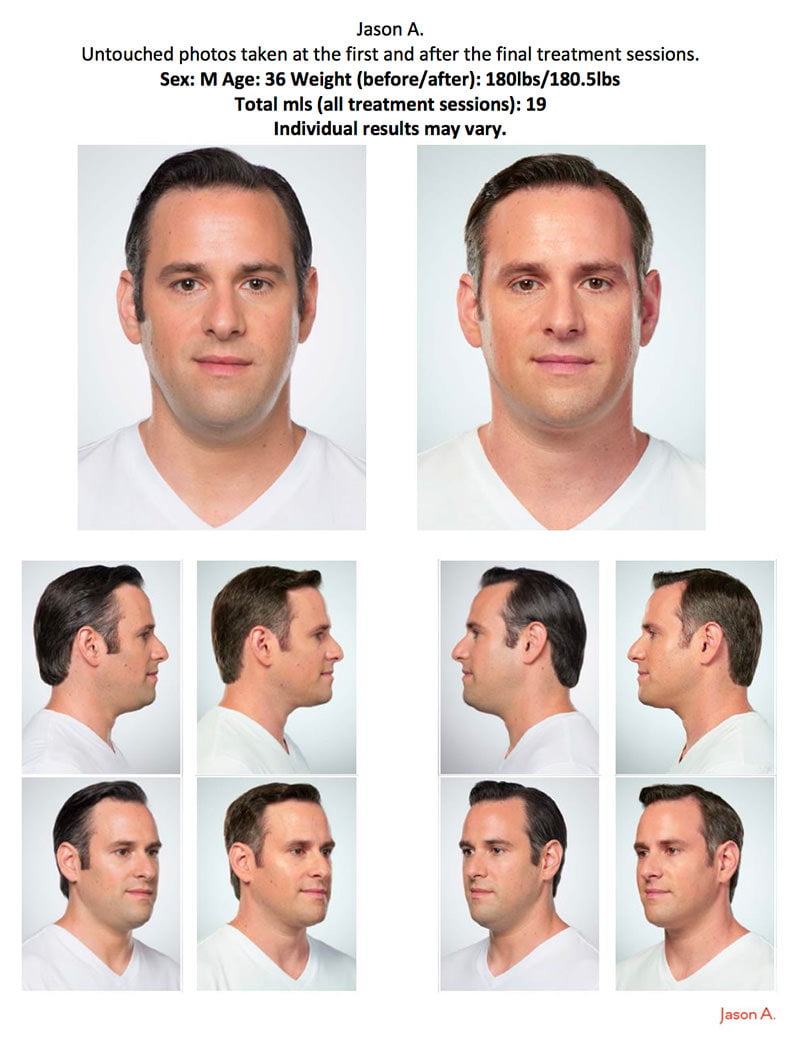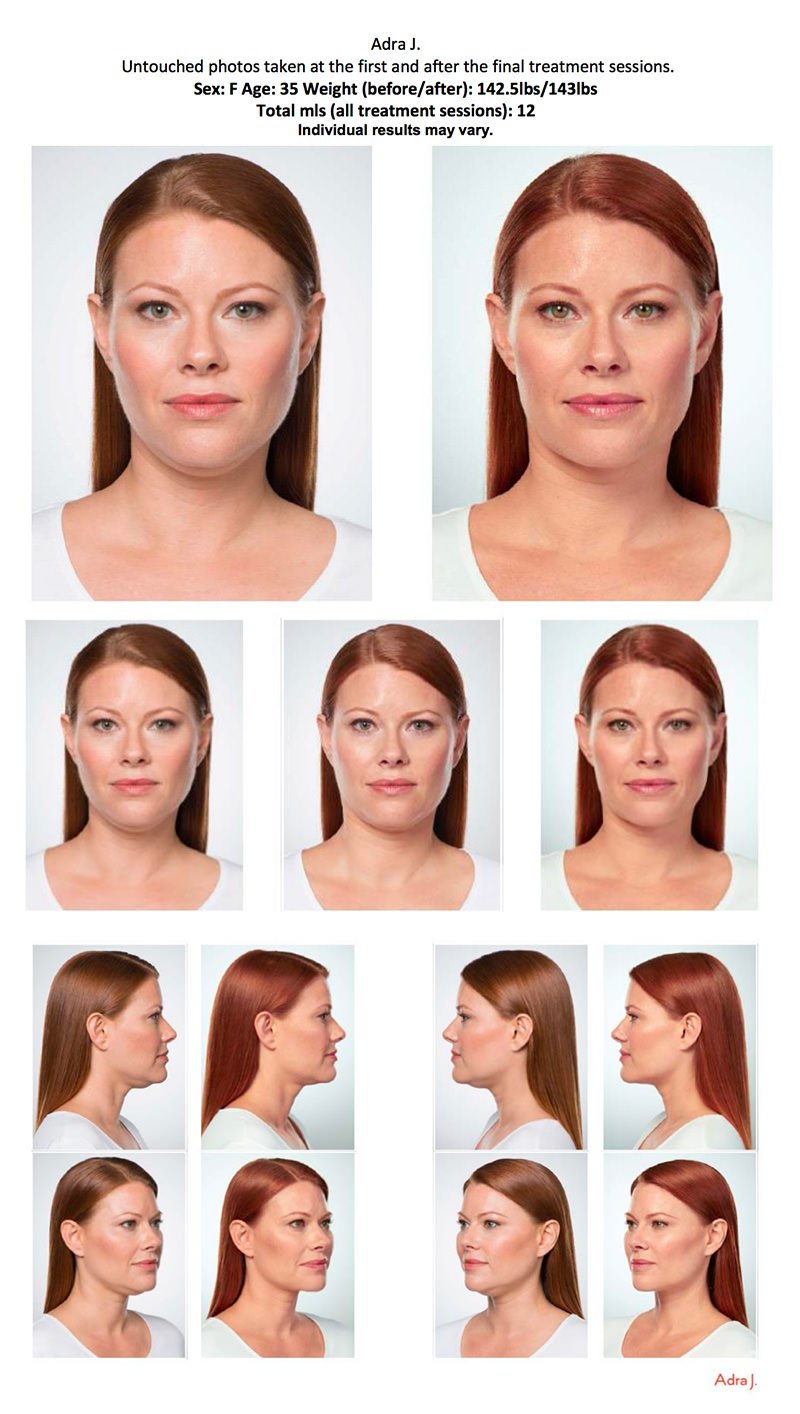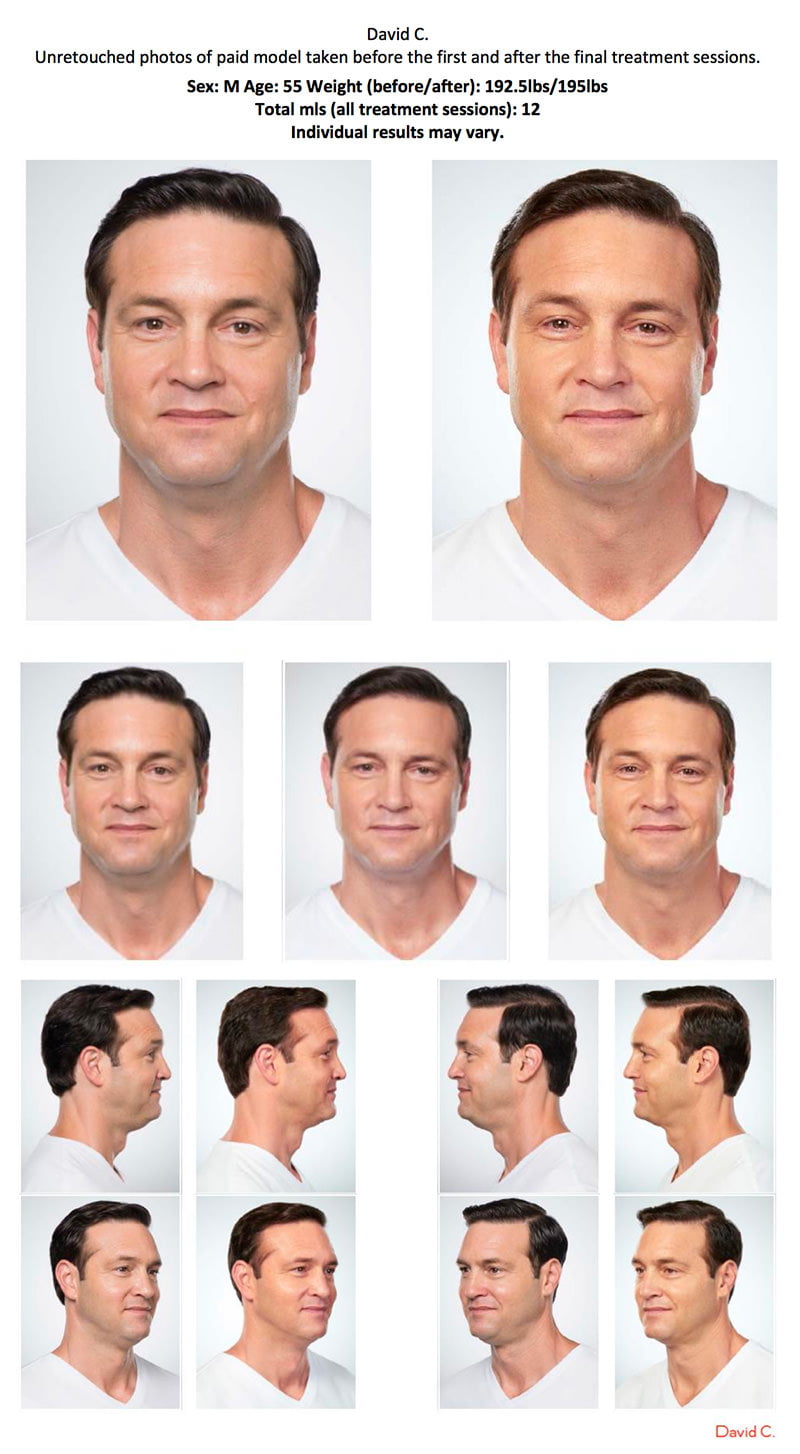 How Much Does Kybella Cost?
The cost of Kybella treatments varies based on several factors, including the extent of submental fullness and the number of sessions required. During your consultation, we will provide a customized treatment plan with price information.
Contact Our Office Today!
Your journey to a more defined chin starts with a Kybella consultation. Contact us to set up your appointment and learn more about Kybella in Cincinnati. Our dedicated doctors are here to provide personalized guidance and help you achieve the aesthetic results you've been dreaming of.
Related Procedures