Botox® Cosmetic Cincinnati, Ohio
See before and after photos of Botox Cosmetic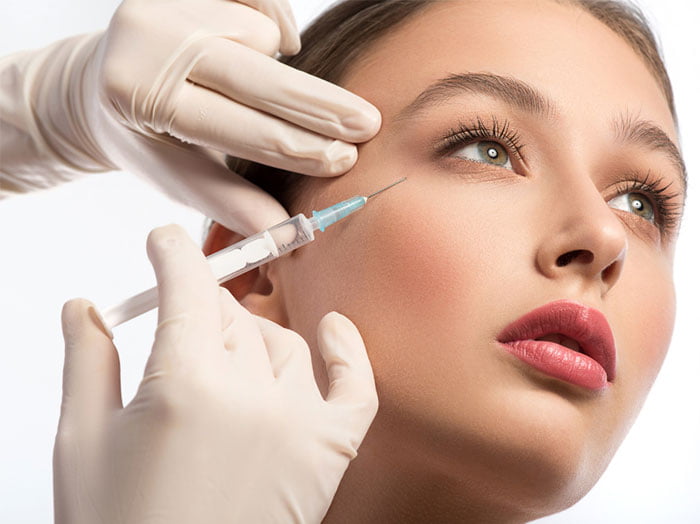 At the Mandell-Brown Plastic Surgery Center, we know how important it is for you to always look your best and to appear youthful. Therefore, we offer Botox, an injectable treatment to minimize the appearance of lines and wrinkles on the face.
What Is Botox?
One of the most exciting advances in plastic surgery has been the use of Botox to eliminate facial wrinkles. Once used for spasm of the vocal cords and spasm of the lower eyelids, the FDA has now approved use of Botox for forehead creases and to eliminate the lower eyelid crow's feet.
Botox works by preventing release of messengers (acetylchoine) at the junction of the nerves and the muscles. Without the release of the messengers, the muscles are temporarily paralyzed. Botox takes one to three days to start working and can last one to six months.
Many claim that the more Botox injections, the longer it works. We have not found this to be true. The response time tends to vary based on the individual patient and the Botox treatment.
What Can I Expect from the Botox Treatment?
When you visit Dr. Mandell-Brown for your Botox treatment, which will only last a short time, your skin will first be cleansed with an antiseptic. After your plastic surgeon has carefully chosen the injection site based on your needs, a small amount of the Botox solution will be injected using a small needle. If additional treatment areas have been chosen, these will also receive an injection of Botox.
Botox Aftercare and Results
Following your Botox treatment at Mandell-Brown, you can resume much of your normal routine, but for a few exceptions. Your plastic surgeon will ask you to remain upright for several hours and to avoid alcohol, exercise and sun exposure. Your skin may be sensitive or you may experience some mild bruising following the treatment, but most side effects are minimal and short-lasting.
After a few days, the Botox will begin to fully take effect and you will see reduced or eliminated lines and wrinkles at the treatment site. After a few months, you will likely want to schedule a touch-up treatment to maintain the gorgeous results.
Botox Alternatives
While Botox is an ideal treatment for reducing many types of facial lines and wrinkles, Dr. Mandell-Brown also offers injectable fillers, which add volume to your skin to minimize these signs of aging.
To learn more about non-surgical, wrinkle-reducing treatment like Botox in Cincinnati, please join our mailing list.
Botox Black Market