Breast Surgery Revision
Conveniently Located to serve Cincinnati, Dayton, Centerville, and Louisville
See before and after photos of breast surgery revision
If you are not satisfied with the results of a previous breast enhancement procedure, you may want to consider revision surgery with Dr. Mandell Brown. Revision breast surgery is intended to correct problems that have occurred since your original operation. Patients from Cincinnati, Dayton, and throughout Ohio, Indiana, and Kentucky seek Dr. Mark Mandell-Brown's expertise to correct breast augmentation surgery. Known for his "Natural Look" breast augmentation, Dr. Mandell-Brown can revise your breast augmentation.
Reasons patients select Cincinnati's "Top Doctor" in breast augmentation include:
Implant Rupture
Capsule Formation (Hardened Breasts)
Implant Rippling
Sagging Breasts
Poor Implant Position
Poor Aesthetic Outcome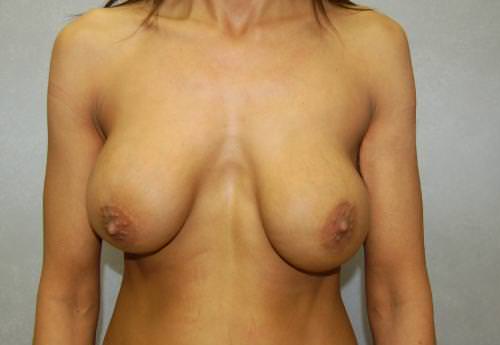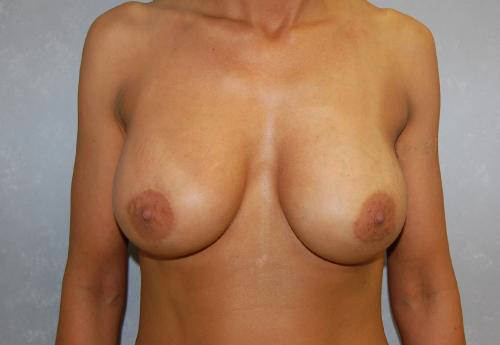 * Individual results may vary.
Breast Surgery Revision Lift Gallery
Real patients of Dr. Mandell-Brown
During your consultation, Dr. Mandell-Brown will review options including changing implants, correcting the breast pocket, performing a breast lift, or removing the breast capsule. These procedures can be performed by Dr. Mandell-Brown, a triple board certified cosmetic surgeon. The Mandell-Brown Plastic Surgery Center is licensed by the State of Ohio, accredited by Accreditation Association of Ambulatory Health Care (AAAHC).
Exchanging Breast Implants
Dr. Mandell-Brown may recommend changing the implants when larger or smaller sizes are desired by the patient. In cases of rippling from saline implants, he may recommend silicone gel implants. If there is concern of implant rupture, sometimes the manufacture warranty may help offset surgical costs. A mammogram, ultrasound, or MRI scan can confirm implant rupture. These surgical procedures can be performed through the original incision and recovery is typically much quicker than with the original surgery.
Correction of Implant Pocket
Many patients seek Dr. Mark Mandell-Brown's expertise to adjust their breast pocket. If the implants fall to your side especially when laying down or the implants drop too low —Dr Mandell-Brown can place internal stitches to adjust the breast pocket. Some women report pain when their breast implants stretch the skin. With his techinque, he can close off the lateral or outside pocket to help position the implants closer together for better cleavage. These supporting stitches may improve the pain from breast implant poor positioning.
Sometimes, if the implant folds are different, he can adjust the folds by lowering or raising the fold. The "Uniboob" where the implants touch each other in the midline can be more challenging to correct. With internal stitches and sometimes an external device, the implants can be corrected to look more natural.
Correction of Capsular Contraction
After breast augmentation some patients may develop progressive hardening or firmness of their breasts. This collagen buildup around the implants typically occurs in 5% of patients undergoing breast augmentation. Plastic surgeons have developed several techniques to correct capsules around the breasts. Dr Mandell-Brown may recommend removing the capsule, placing new implants or changing the position of the implant from over the muscle to under the muscle.
Correction of Aesthetic Issues
Sometimes a breast lift may be required to improve your breast appearance. Dr. Mandell-Brown will help determine which lift is best suited for you. Sometimes, minor pocket adjustments are required to help give the breast a more natural appearance. Dr. Mandell-Brown and his staff will review on your options.
Do you have questions about revision breast surgery? Contact us at the Mandell-Brown Plastic Surgery Center in Cincinnati and Dayton, Ohio to discuss your options.
Related Procedures