Patients Try On Breast Implants Thanks to Test Drive Imaging
Published on May 26, 2012 by
Mark Mandell-Brown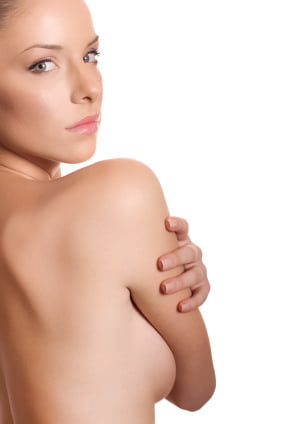 Choosing your breast implants is becoming a bit more like choosing your new car. As discussed in a recent ABC News report, modern advances in 3D imaging are making it easier for cosmetic surgery patients to choose the right breast implants for them.
Patients considering transformative cosmetic surgeries such as rhinoplasty, chin surgery or breast augmentation may be able to see high-quality images of themselves as they might look following surgery. These advanced software programs can help take much of the uncertainty out of such procedures.
Trying On Cosmetic Procedures Provides Confidence and Options
One surgeon who uses these imaging techniques, Dr. James Knoetgen, believes that they are an excellent way to help patients visualize options. "One thing we're always trying to do is find better ways to educate our patients and help give them a realistic idea of what to expect and what they can't expect from plastic surgery."
One such program is produced by the imaging company Crisalix. The program is called E-Stetix, and costs around $2000. For most doctors, the use of these programs is an added benefit for their customers, and not something that they have to pay for separately. There are a number of programs that may be used for this purpose, and they vary in cost and available features.
One breast augmentation patient named Sammy Story, was greatly impacted by the ability to 'try on' her new breasts to see how they fit. "I can visualize what it'll look like, with each picture," she stated.
These programs are a major improvement on older software that simply showed patients changes with their clothing on. New software depicts skin and tissue appearance as well, a particularly important feature for breast lifts, saline or silicone breast implants or breast reductions. "It really shows them exactly what they're going to look like as opposed to what an implant would look like in their clothing or a bra," says Dr. Knoetgen.