Swedish Restylane Manufacturer to Be Acquired for Over $1 Billion
Published on December 14, 2010 by
Mark Mandell-Brown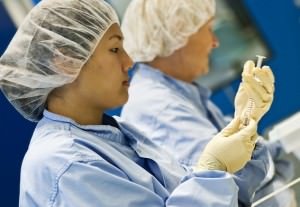 The latest news from Bloomberg.com say that Q-Med, the Swedish manufacturer of Restylane wrinkle filler, is likely to be acquired by the Swiss pharmaceutical company Galderma.
Galderma is known for making the popular Cetaphil products. The dermatology-focused pharmaceutical company was founded over 25 years ago, and is currently owned by L'Oreal and Nestle.
Q-Med makes the popular Restylane dermal filler, which was introduced in the mid 90s. Earlier this year, the company announced a new line of skincare products made with their patented NASHA gel, which is not currently available in the U.S.
In the United States, Medicis Pharmaceutical is licensed to distribute Restylane, along with Perlane, Dysport and other cosmetic products. According to the most recent updates from Bloomberg, Galderma's offer to acquire Q-Med is conditional on approval from Medicis. On their corporate website, you can read about the history of Medicis and their partnership with Q-Med.