Making an Impression – Do Injectable Treatments Make a Difference?
Published on November 11, 2010 by
Mark Mandell-Brown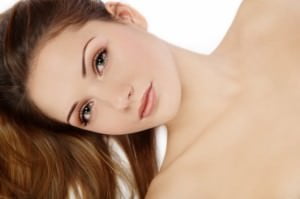 How does wrinkle correction change the image you project to the world? Surgeons at the Chicago Center for Facial Plastic Surgery sought to answer that question in a recent paper published in Dermatologic Surgery.
While many studies have documented the physical results achieved with dermal fillers like Restylane and Juvederm, few, if any, studies have documented how others perceive your appearance after such a treatment.
Using injections of hyaluronic acid filler, doctors fully corrected the nasolabial folds on twenty-two patients. To determine the effect on first impressions, they showed pictures of these patients to 304 people as blinded evaluators. They asked the evaluators about categories such as attractiveness, athletic ability, financial success, relationships and overall first impression.
"Significance was observed in all categories measured," the authors conclude; "full correction of the NLFs with HA filler significantly and positively influences the first impression an individual projects."
Funding and materials for the study were provided by Medicis, maker of Restylane.
You can access this study on PubMed