FDA Panel OKs Restylane for Lip Enhancement
Published on May 2, 2011 by
Mark Mandell-Brown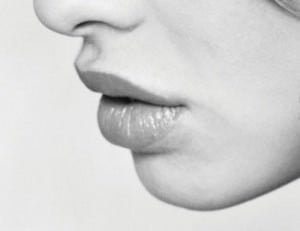 FDA indications for Restylane may soon be expanded to include lip augmentation, according to a recent press release from Medicis Pharmaceutical.
An advisory panel on plastic surgery devices voted to expand approved indications for the popular wrinkle filler, which could allow Restylane to be marketed for lip augmentation purposes.
Restylane is already approved for non-surgical correction of facial wrinkles – typically the nasolabial folds on each side of the mouth. The filler was one of the first hyaluronic acid based products to receive FDA approval (in 2004). Expansion of its approved indications would make Restylane the first HA filler approved for lip augmentation.
Jonah Shacknai, CEO and Chairman of Medicis, says his company is "pleased with the panel's recommendation," and they believe the recommendation "reflects confidence in the robust clinical data provided by Medicis."
What is Restylane?
Restylane is a wrinkle filler made from hyaluronic acid, a naturally occurring substance in the connective tissue of your skin. The product is made with a special form of HA, a non-animal stabilized hyaluronic acid, which restores volume in the tissue. Treatment can address wrinkles and folds to provide a more youthful appearance.
Wrinkles form over time as fatty tissue degrades, collagen breaks down and the skin loses elasticity. These normal signs of aging can be accelerated by factors like weight loss, smoking and sun exposure. Wrinkles and vertical lines on both sides of the mouth are common. The rounded fat pads in the cheeks can also become thin and migrate downward, giving the face a tired or worn look.
Products like Restylane and Perlane are ideal for addressing these skin problems without surgery and its associated downtime.