Mommy Makeover Cincinnati
Mommy Makeover in Cincinnati, Dayton, Centerville, Ohio can be performed by Dr Mark Mandell-Brown who has earned recognition from his fellow doctors as being the "Top Doc" in plastic surgery in the Northern Kentucky and Ohio tri-state.
After women have babies, no matter how well they diet, exercise and take care of their figure, can often utilize the help of a Mommy Makeover. This is actually a combination of procedures to improve the abdomen and breasts.
Since the pregnancy stretches the abdominal muscles and skin, the body may not return to the pre-pregnancy state. Despite aerobic exercise, sit ups, and dieting, a tummy tuck may be needed to tighten the rectus muscles (six pack muscles) as well as remove excess stretched skin. The full tummy tuck tightens muscle and skin above and below the belly button. Typically stretch marks below the navel or belly button will be removed with a full tummy tuck. A mini tummy tuck is helpful only if skin below the navel needs tightening.
The breasts become engorged with pregnancy. Whether or not the patient breast feeds, the breasts may become saggy and the breast tissue can shrink. For these patients, the Mommy Makeover includes a breast augmentation to fill out the breast as well as a breast lift to restore the perkiness. Dr Mandell-Brown and his staff will review whether a lift is indicated and discuss the saline and silicone implants.
Both Tummy Tuck and Breast procedures may be performed at the same time. However, at times, Dr Mandell-Brown may recommend the procedures be performed separately,
Other procedures to improve your figure after child bearing may include liposuction, thigh lift,
or the nonsurgical Venus Legacy which uses radio frequency waves to tighten the skin.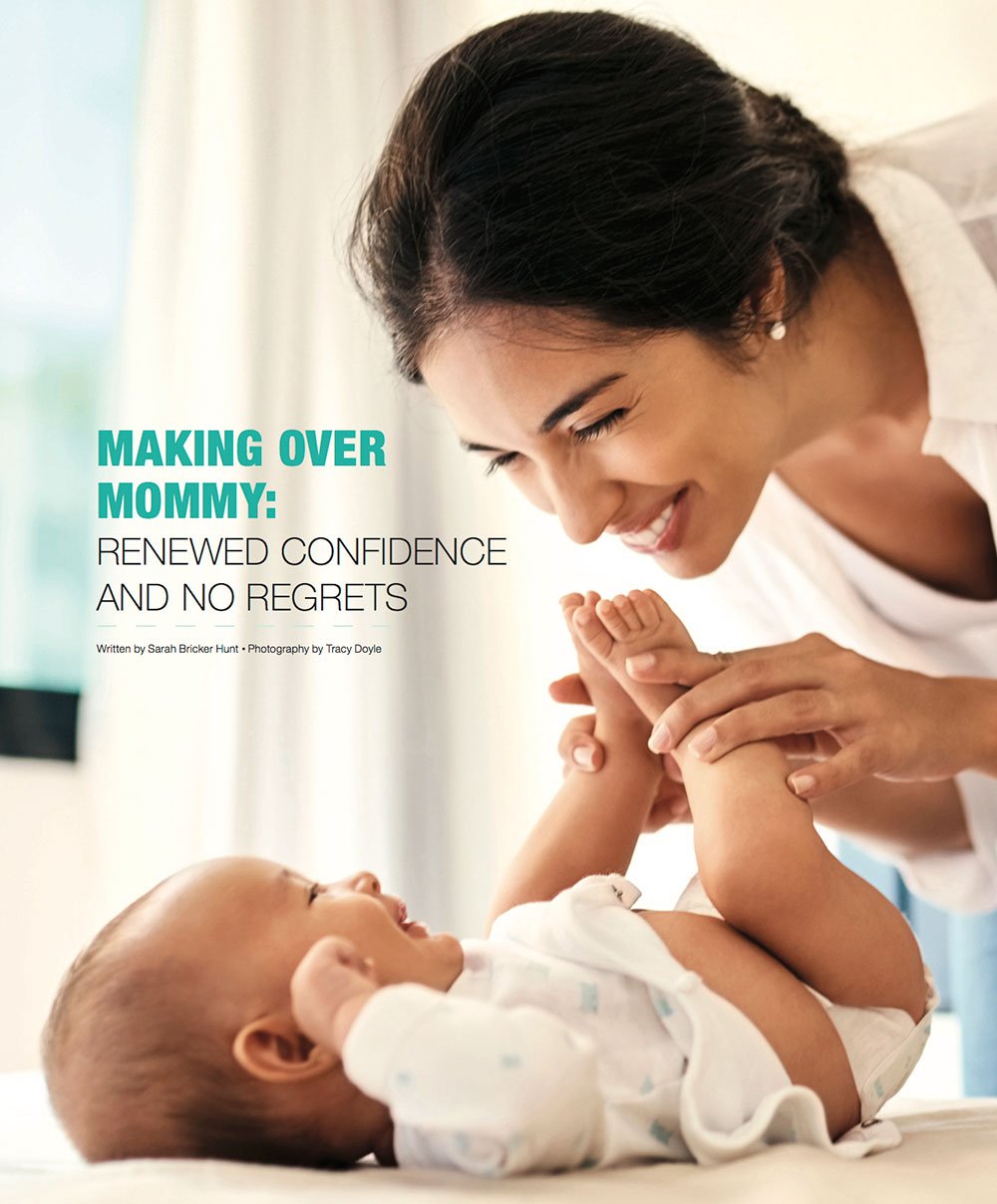 Read About our Mommy Makeovers