My Eyelashes Are Falling Out!
Published on January 31, 2019 by
Mark Mandell-Brown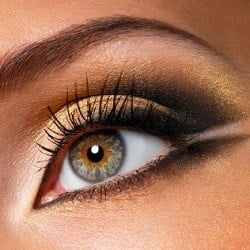 Who wouldn't want gorgeous thick lashes that define the eyes and make them look brighter? The eyes are often what people notice first about you, and having stronger and better-defined lashes can really work wonders for your look.
Whether you've just always had poor-quality lashes or are now faced with lash loss (a very real issue, just as balding and hair loss are), we have good news: the problem is correctable with a simple solution called Latisse!
Latisse: FDA-Approved Eyelash Enhancement
Unlike balding, which can be harder to correct, lost eyelashes can easily be filled out with a Latisse procedure. After Latisse, you should see your eyelashes appear fuller, darker, thicker, and longer!
The best part is that this treatment is completely FDA-approved. In fact, it is not just the first but also the only prescription treatment approved by the FDA for remedying insufficient lashes.
Can Latisse Help with Your Eyelash Problems?
Are your eyelashes falling out? Do you think they're too sparse or thin? If there are days where they seem to be almost non-existent, perhaps it is time for you to speak to Dr. Mandell-Brown about getting Latisse. Latisse can make your eyelashes appear bigger and bolder and can help them grow out thicker.
A Simple At-Home Solution for Growing Thicker, Darker Lashes
So how does Latisse work? Happily, you won't have to go anywhere near a needle or scalpel to give your lashes a makeover. A prescription will get you this topical treatment that you apply yourself at home. You'll need to do this just once a day. And since it is a topical remedy, there's no pain or discomfort and certainly no pinpricks to worry about!
Simply evenly apply a drop of Latisse to the lash line of your upper eyelid every day. It's as easy as that. Then, all you have to do is wait and watch. Slowly, you'll see the eyelashes begin to grow a little longer – and this can happen as early as within a month of starting to use Latisse.
In four months, you'll see your eyelashes reach their maximum potential – bold and beautiful. The best thing about Latisse is that it is your own eyelashes, all natural. They're just getting a helping hand with this scientifically tested remedy.
How It Works
Latisse contains an active ingredient called bimatoprost that supports lash growth. It works by impacting the length of the growth phase of the eyelash-growth cycle. In addition, it boosts the actual quantity of hairs produced in this phase of the cycle. The results? Beautiful lush eyelashes for you!
With a process as simple and painless as this, there's little reason for you to continue to ignore your problem of falling eyelashes. Once you see your lashes grow back to their full capacity, you'll see how remarkable the difference is – and what a noticeable change it makes to how you look!
Ready to Learn More About Latisse?
Dr. Mark Mandell-Brown, a skilled plastic surgeon, has years of experience with aesthetic enhancement. Contact our office to set up your consultation.