Labia Surgery – Cincinnati Body-Sculpting Procedure
Published on December 14, 2015 by
Mark Mandell-Brown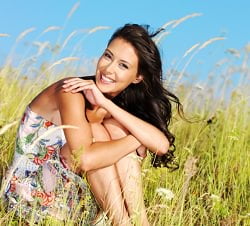 Labiaplasty, or labia surgery, is a surgical method of recontouring the lips of the labia in order to make them more aesthetically pleasing and/or to correct a functional labial issue.
To recontour the labia during labia surgery, incisions must first be made in the area. Through these, fatty deposits are removed. Excess drooping skin is also removed, and then the incisions are sealed with dissolvable medical stitches. To ensure that these incisions are kept free of infection and outside contaminants, they are covered with dressings.
To learn more about labia surgery and what you'll need to do to prepare for it, contact our office and arrange an appointment for a plastic surgery consultation. Dr. Mark Mandell-Brown, triple-board-certified in Facial Plastic Surgery, Body Cosmetic Surgery, and Head & Neck Surgery, will be happy to help you get started with your labial resculpting procedure.