Cincinnati Cosmetic Surgeon
Published on July 14, 2009 by
Mark Mandell-Brown
Specializing in Facial Plastic Surgery and Body Cosmetic Surgery in Cincinnati, Dayton, Ohio, Kentucky & Indiana
Natural Lookâ"¢ Cosmetic Surgery
Dr. Mark Mandell-Brown – "Triple Board Certified Cosmetic Surgeon" "Voted Top Doc for Cosmetic Surgery and Reconstructive Plastic Surgery in Tri-State Area"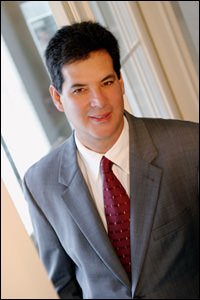 Dr. Mark Mandell-Brown, director, has over 20 years' experience as a cosmetic surgeon. Realizing that modern advances have altered the ability of one physician to do everything well, our staff has sought additional extensive training to enable the patient to truly benefit from an expert. Dr. Mandell-Brown specializes in Facial Plastic Surgery and Body Cosmetic Surgery. In 2003, he was named "Top Doc in Plastic Surgery" by Cincinnati Magazine.
With the advent of the Internet, so much information is available on facial plastic surgery and body cosmetic surgery that it is difficult to separate myths from facts. This site is dedicated to helping those interested in breast augmentation to get the facts about cosmetic surgery and understand the benefits, risks, and alternative options of breast augmentation. In a 2007 poll of 5,000 tri-state physicians, Dr. Mandell-Brown was named "Top Doctor – Breast Augmentation" in Cincinnati Magazine, and in the same poll in 2010, he was voted Voted "Top Doc" for both Cosmetic Plastic Surgery and Reconstructive Plastic Surgery.
Dr. Mandell-Brown is also an expert in tummy tucks or abdominoplasty, rhinoplasty, face lifts, and blepharoplasty (eyelids). Dr. Mandell-Brown was voted "Best Plastic Surgeon/Rhinoplasty" in a poll of 1500 physicians by Cincinnati Magazine in November 2000.
*Name
Questions/Comments:

*Email
*Phone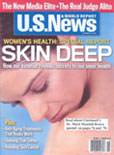 Dr. Mandell-Brown Quoted in the US News:
"In Los Angeles, cosmetic work is a rite of passage, and women like that "done" look," says Mandell-Brown, the Cincinnati plastic surgeon. "Here, women prefer more subtle changes, and they don't talk about it."
With our state-of-the art cosmetic surgery center in Cincinnati, Ohio, the patient benefits from the privacy of a private office with all the amenities of a major hospital operating room. Located within one block of a major Cincinnati hospital, safety and hospital backup are readily available.
The Plastic Surgery Experts at The Mandell-Brown Plastic Surgery Center
For more information, call 513.984.4700 or contact us through this website.
10735 Montgomery Road | Cincinnati, OH | 45242
The Mandell-Brown Plastic Surgery Center is located in Cincinnati, Ohio. This web page has been provided for cosmetic surgery informational purposes only and should not be construed as formal medical advice. The use of this site does not create a doctor-patient relationship.
A seasoned Ohio cosmetic surgeon and plastic surgery provider, Mark Mandell-Brown, M.D, has over 20 years of experience in helping patients achieve beautiful contours. Board certified by the American Board of Cosmetic Surgery (AACS) and the American Board of Facial Plastic and Reconstructive Surgery (ABFPRS), and the American Board of Otolaryngology (ABOto) Dr. Mandell-Brown is Cincinnati's only triple board certified cosmetic surgeon who knows the importance of an attractive appearance.
Located in the hub of Cincinnati, Ohio, only minutes away from Dayton, Dr. Mandell-Brown helps patients combat the signs of aging at The Plastic Surgery Experts by offering plastic surgery procedures such as eyelid surgery, rhinoplasty, and facelift surgery. Also offering an array of body sculpting procedures to his Dayton and Cincinnati patients that include breast augmentation, tummy tuck surgery, breast lift surgery, and liposuction, our Cincinnati plastic surgeon knows how to create stunning curves.
For those patients seeking to have a facial rejuvenation procedure performed as well, facelift surgery, nose surgery (rhinoplasty), and eyelid surgery are offered, and work best to help patients reduce wrinkles, fine lines, and excess skin. To revitalize the lower section of the body, Dr. Mandell-Brown will utilize tummy tuck surgery, and liposuction to achieve a slim contour.
Recognized amongst his colleagues and patients for his expertise in tummy tuck surgery, breast augmentation, and liposuction, Dr. Mandell-Brown will be happy to discus your plastic surgery objective during an initial consultation with you. During this time, Dr. Mandell-Brown will decide whether a facial surgery, body surgery, and/or breast surgery will work best to reach your goals. Call our Cincinnati, Ohio staff today to set up your appointment with our Dayton region plastic surgeon, Dr. Mandell-Brown.
3rd Annual Breast Augmentation Workshop
Bra Fitting Basics
Choose the Ideal Surgeon for Your Nose Job in Dayton, Ohio
Recovery and Recuperation after a Nose Job in Ohio
New Liposuction Techniques Now Make the Procedure Easier
Choosing a Plastic Surgery Center in Cincinnati
Selecting a Private Practice or Plastic Surgery Center in Dayton, Ohio
Botox Provides Other Medical Benefits besides Reducing Wrinkles
Rhinoplasty Cincinnati | Cincinnati Rhinoplasty | MandellBrown.com
Breast Enlargement in Dayton
Facelifts in Cincinnati
Facelifts in Ohio
Facelifts in Dayton
Getting Breast Enlargements in Ohio
Getting Liposuction Surgery in Dayton
Getting Revision Rhinoplasty in Dayton
Liposuction and Plastic Surgery
Preparing for Liposuction Recovery
Liposuction Surgery in Dayton
Body Cosmetic
Body Cosmetic Cincinnati
Body Cosmetic Dayton
Breast Augmentation
Breast Augmentation Cincinnati
Breast Augmentation Cincinnati 2
Breast Augmentation Dayton
Breast Augmentation Dayton 2
Breast Augmentation Women
Cincinnati Plastic Surgery
Facial Plastic Surgery Cincinnati
Facial Plastic Surgery Dayton
Hair Replacement Cincinnati
Hair Replacement Dayton
Laser Hair Ohio
Laser Hair Ohio 2
Plastic Surgery Center Cincinnati
Plastic Surgery Center Dayton
Plastic Surgery Cincinnati
Plastic Surgery Cincinnati 2
Plastic Surgery Dayton
Skin Cancer Treatment Cincinnati
Skin Cancer Treatment Dayton
Tummy Tuck Dayton
Tummy Tuck Dayton 2
Tummy Tuck Cincinnati