8 Questions to Ask During a Mommy Makeover Consultation
Published on October 25, 2023 by
Mark Mandell-Brown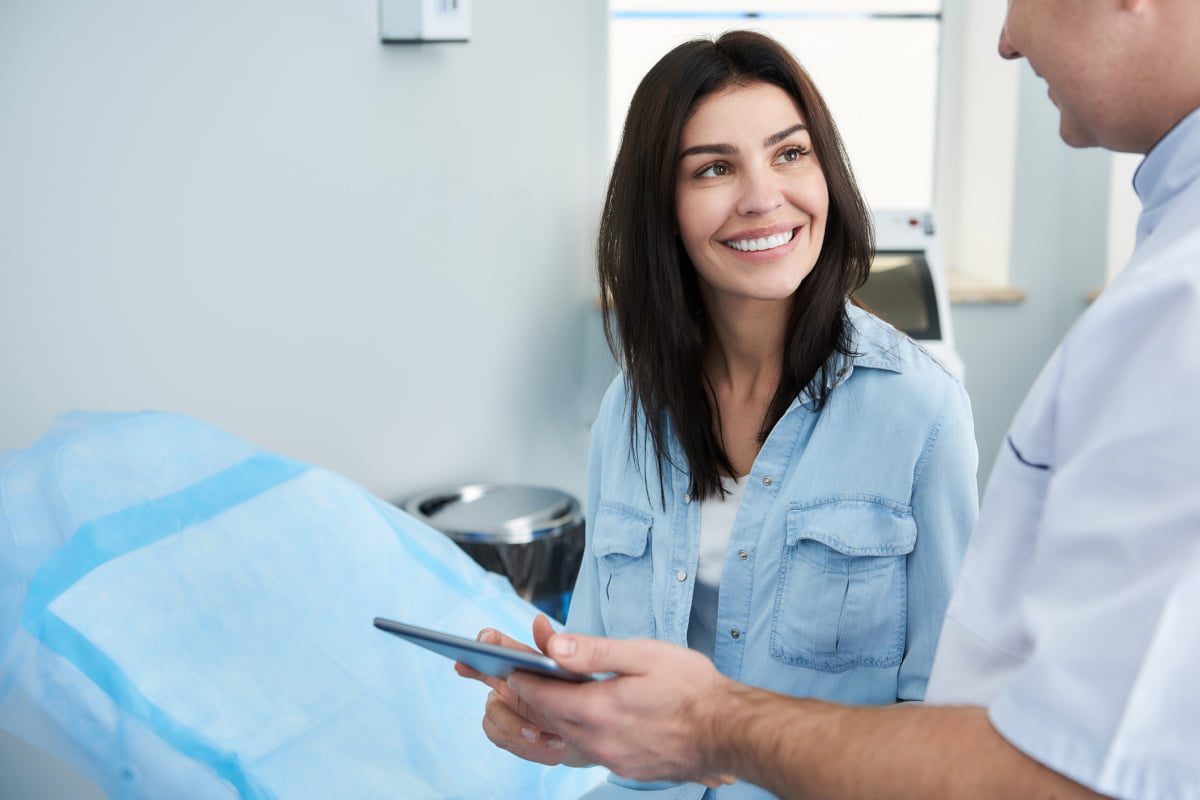 Every surgical journey starts with a consultation, but this appointment isn't just about meeting your cosmetic surgeon—it is about establishing trust and understanding the process, and it will lay the foundation for a personalized mommy makeover surgical plan.
Preparing a list of questions is one of the best ways to make the most out of this appointment and help you to feel assured that your needs will be met. While you will certainly have several of your own unique questions, here are 8 foundational questions to ask during a mommy makeover consultation.
1. What procedures do you recommend for me?
Why it matters: A mommy makeover is typically a combination of procedures tailored to address post-pregnancy body changes, such as breast lift, tummy tuck, and labiaplasty. Ask questions about the specific procedure(s) that your surgeon suggests to meet your goals so that you can make an empowered, well-informed decision. Clear expectations can help you to mentally and physically prepare for the procedure.
2. Can I see before and after photos of your patients?
Why it matters: Before-and-after photos are not just for the surgeon's website or social media platforms: these photos are also useful during your conversation in the consultation room. Ask to see photos of the surgeon's patients who have had the surgery you are interested in—especially of patients who resemble you in the "before" photos. This can give you a tangible idea of the surgeon's skill, aesthetic, and the results you can anticipate. (While most surgeons post some photos online, many more are typically available to see in the consultation room.)
3. How do I prepare for surgery?
Why it matters: Proper preparation can significantly impact the surgery's success in many cases. Talk to your surgeon about dietary changes, stopping certain medications, or other measures (i.e. quitting smoking) so you can understand what sort of preparation will facilitate the best results in your unique case.
4. How can I prepare for a smooth recovery?
Why it matters: Following post-operative care rules is key to an uneventful, comfortable recovery and beautiful results. Learn about how much time off you may need from certain activities and what support you may need to line up, such as childcare. Further, having a checklist of necessary supplies ahead of time—from medications to special garments—can help prevent stress or physical strain after surgery.
5. What will be my total mommy makeover cost?
Why it matters: Transparency about costs will help to prevent surprises down the line, so ask for an all-inclusive fee quote, and inquire about any items you may be responsible for picking up yourself. While the surgeon's fees are likely to comprise the majority of your mommy makeover cost, there will also be notable fees for anesthesia and use of the operating room, as well as the cost of minor items like recovery garments.
6. When can I expect to see full results?
Why it matters: Patience is key after a mommy makeover, but knowing a rough timeline helps make sure your expectations are in line with reality. Further, a timeline assists in planning any social or professional engagements post-surgery. (For parents of young children, especially, planning your recovery and results timeline will be key to choosing your surgical date.)
7. Where will my scars be?
Why it matters: Scarring can be a concern for many patients. Knowing the placement and size of potential scars—and getting expert tips on minimizing their appearance—helps in making an informed decision about surgery. In addition to the pre-op discussion of scar placement and appearance, we will provide you with tips and guidance for minimizing scars (as well as special scar care products) after surgery.
8. What are your qualifications?
Why it matters: A mommy makeover is a significant procedure that requires placing your safety in a surgeon's hands, so it's critical to choose a highly credentialed, trained, and experienced cosmetic surgeon who specializes in mommy makeover as a significant portion of their practice. Ask questions about their specific qualifications and how much experience they have with mommy makeovers in order to gain a nuanced understanding of and confidence in their expertise.
If you encounter any red flags during your consultation, remember that it is completely normal and acceptable to schedule consultations with other plastic surgeons until you find the ideal fit for your needs.
Why choose The Mandell-Brown Plastic Surgery Center for your mommy makeover?
At our Cincinnati plastic surgery practice, Dr. Mark Mandell-Brown and Dr. Gina Maccarone pride themselves in providing unwavering commitment to patient care, state-of-the-art facilities, and a team of professionals dedicated to helping you achieve your desired results in a safe and supportive environment.
The Mandell-Brown Plastic Surgery Center is recognized as the best in the Cincinnati / Dayton area. Our doctors have been rated the best in plastic surgery by CityBeat Magazine and the Cincinnati Enquirer year after year. Most importantly—you will find both doctors approachable and easy to talk to.
To learn more or schedule a consultation, we invite you to call our practice at 513-984-4700 or contact us online today.