Venus Legacy Cincinnati
Venus Legacy™ – The newest and most desired treatments of 2016
Now available at the Mandell-Brown Plastic Surgery Center with offices in Cincinnati and Dayton, Ohio, the Venus Legacy™ is the ideal solution for 2016 as it provides superior results in treatments that are both affordable and without any downtime, to help tighten face and body skin as well as melt fat with a combination of radio frequency energy and electromagnetic therapy.
Venus Legacy™ provides safe, pain-free, and long term results for Body Contouring, Cellulite Reduction, Stretch Mark Improvement, Wrinkle Reduction and Skin Tightening for the FACE, NECK and BODY.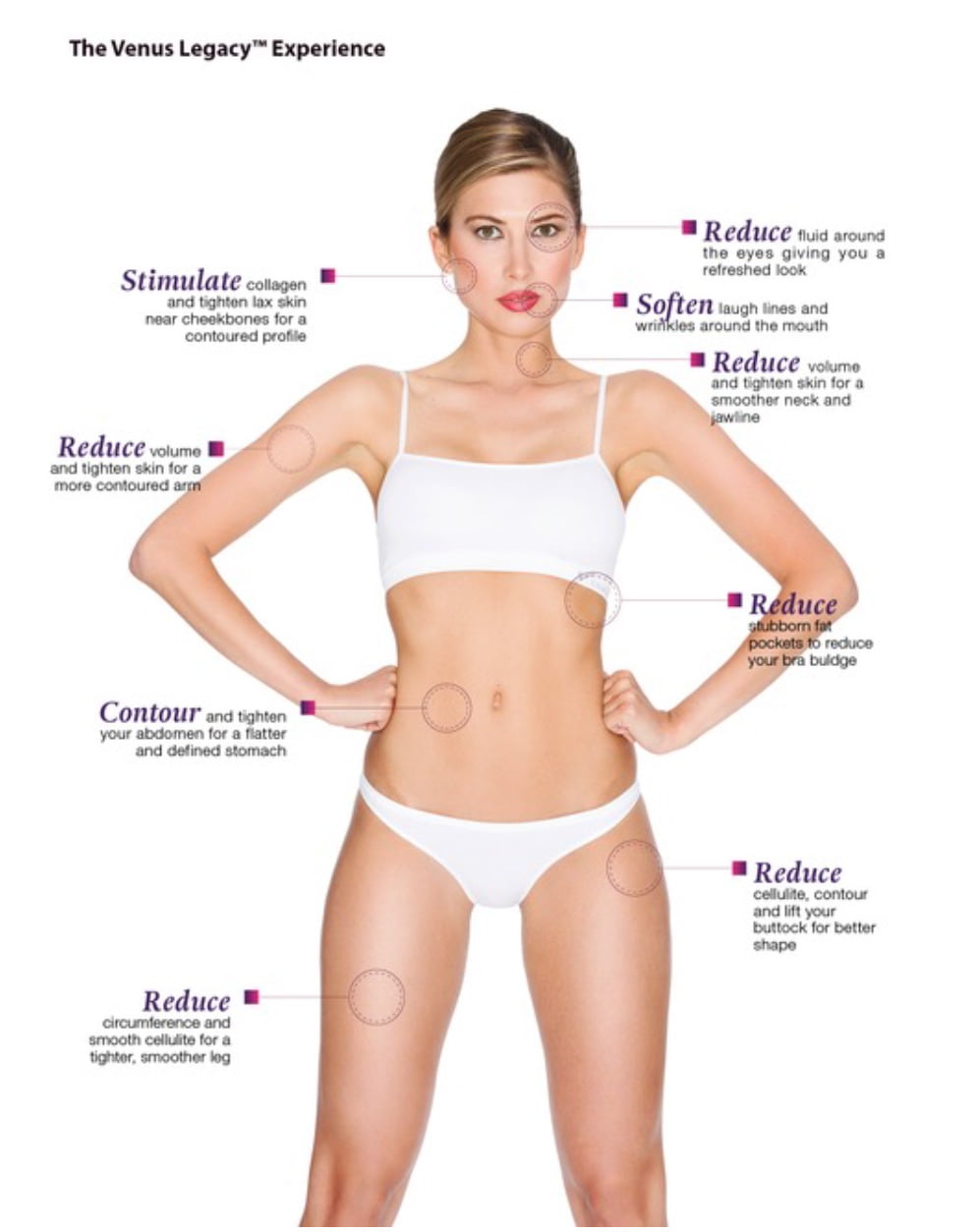 VENUS LEGACY is Better than Cool Sculpting
Coolsculpting utilizes technology which freezes through a process called cryolipolysis. Fat cells are destroyed after they are brought to just above freezing temperatures. Patients may experience frostbite symptoms, nerve pain or even increased fat hypertrophy.
The Venus Legacy treatment is based on radio frequency (RF) technology that delivers heat energy to the deeper layers of the skin to melt the targeted fat as well as tighten the sagging skin in the face, neck, and body. This feels like a hot stone massage compared to Cool Sculpting frostbite method.
The RF device delivers homogeneous heating levels to multiple tissue depths in a quick and painless manner and delivers highly effective outcomes.
Individual results may vary; consult Dr. Mandell-Brown and his staff to determine if you are a candidate.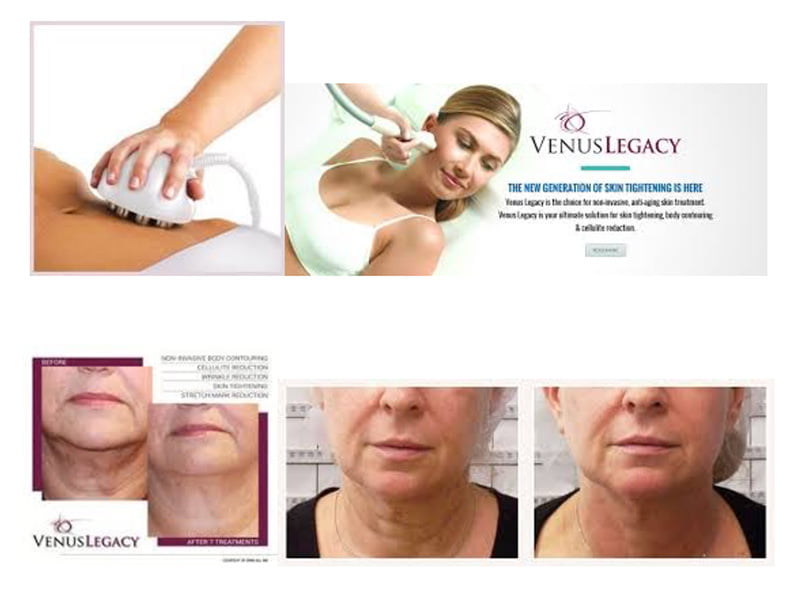 For patients who prefer a non surgical approach, the Venus Legacy now offers the best solution. Although many devices are available, including Coolsculpting, Exilis, Vanquish, Thermage, and Xerona, Dr. Mandell-Brown believes the Venus Legacy is the ideal device to deliver non surgical solutions to help unwanted love handles, early facial jowling and excess skin or fat on the arms, abdomen, or legs.
"Through radio waves, intense heat is delivered to the subsurface area to tighten collagen or melt adipose or fat cells. Temperatures reach up to 108 degrees. However, since the heat is delivered below the skin surface, this creates a feeling of a "hot stone massage" while treatment is being delivered," stated Dr. Mark Mandell-Brown.
The treatment heads also have electromagnets to help improve the treatment and healing. Unique to the Venus Legacy are 4 treatment heads that can be individualized for the face and body. Radio frequency generates heat that can be harnessed to not only tighten skin and reduce fat, but to help cellulite and stretch marks. Treatments typically last 30 minutes to 40 minutes and are recommended in a package of 5 to 7 treatments. Ideally, the treatments are scheduled every week or every other week.
Contact us at [email protected] or call us at (513) 984-4700 to arrange your Venus Legacy treatment. Let Dr. Mandell-Brown and his staff determine if you are a good candidate for the Venus Legacy.
Other options available include: liposuction, face lifts, tummy tucks, arm or thigh lifts.
Related Links: