LA Times Reveals Generation X's Beauty Secrets for Aging Gracefully
Published on November 2, 2011 by
Mark Mandell-Brown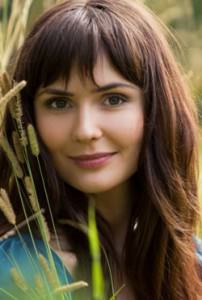 The first group of Gen-Xers has entered their 40s, and they are changing what being middle aged looks like, reports the Los Angeles Times.
Generation X, the 46 million Americans born from 1965 to about 1979, is more than willing to spend money on anti-aging products and procedures. Gen-Xers rely on preventive anti-aging beauty regimens to a greater extent than boomers do, according to a marketing study on the generation for JWT, one of the largest advertising agencies in the United States.
Women of Gen X tend to look younger than their mothers and grandmothers did when they entered their 40s. This is thanks in part to less cigarette smoking, more sunscreen use and more knowledge about nutrition and the beauty industry.
Gen-Xers feel the need to look younger. A recent survey in Allure magazine found that 93 percent of female and 84 percent of male respondents said there is greater pressure to look younger today than ever before.
Here are some beauty secrets for aging gracefully that Gen X women are taking advantage of, according to the LA Times:
Better hair dyes and thickening products that keep hair full and fight the thinning that comes with age.
Advances in sunscreens and an increased awareness of the importance of protecting skin from the sun.
Makeup with luminizers that deflect the focus from wrinkles.
Advanced skin creams, such as those that speed up cell turnover or decrease the appearance of age spots.
At-home teeth-whitening kits and lip-plumping lipsticks.
An array of cosmetic procedures that reverse the signs of aging, including fillers and Botox.
Want to look and feel fabulous at 40? Schedule a consultation with a cosmetic surgeon to learn about the non-surgical and surgical cosmetic procedures available to help you look your best at middle age and beyond.