Cosmetic Surgery Skin Care Products Tested
Published on October 20, 2011 by
Mark Mandell-Brown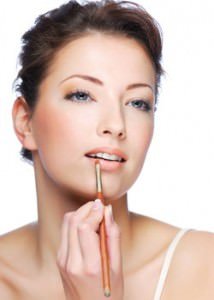 Skin care products are more sophisticated than ever, but they can't give you the results of cosmetic surgery procedures, according to Express.co.uk.
The website had a tester try several cosmetic surgery skin care products for reducing lines and wrinkles, firming skin and plumping lips. The results were not as good or as long-lasting as cosmetic surgery procedures.
For example, a cream that contained peptides to plump lips did instantly add volume. Dr. Michael Prager, a cosmetic surgeon in London, said that while the cream works as a quick fix and hydrates lips, is unlikely to be a long-term solution.
A dermal filler like Restylane, which was recently approved by the FDA for lip augmentation, is your best bet for fuller lips; results last about six months.
After using an anti-aging neck cream that contains a tensing agent to give an instant lift to saggy skin for a week, the tester reported that her skin looked smoother and less wrinkly. However, Dr. Prager said it would only work on minor problems and to remove loose skin from the neck, a neck lift is going to give patients the best results.
They also examined a product that claims to be a Botox cream. The tester reported that fine lines filled in and that while her skin felt dry, the instant results are amazing.
Dr. Prager believes the cream is filling lines with an ingredient such as collagen and probably has hydrating qualities. For longer-lasting results, Botox injections are the way to go.
Cosmetic surgery procedures produce better and longer-lasting results, but professional skin care products can help you maintain your look between procedures. Talk to your cosmetic surgeon about what products he or she recommends for you.