Popularity of Cosmetic Surgery Grows, Despite Economy
Published on December 19, 2011 by
Mark Mandell-Brown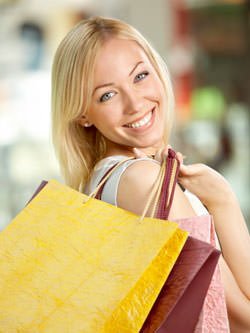 Cosmetic surgery appears to be immune to the current economy's troubles, as Americans continue to invest in procedures, says Newsweek.
Consider this: between 2009 and 2010 Americans spent less on food, housing, clothes and entertainment, according to the article. Yet the popularity of cosmetic surgery grew during this same time, with people increasing their spending on cosmetic procedures, such as:
Why Cosmetic Surgery Is More Popular Than Ever
Why the increase in spending on cosmetic surgery? A potential career boost is one reason: some hope a nose job could lead to a real job.
For instance, one surgeon reported that recently more patients say they hope their younger look will help them stay competitive in their jobs.
Since some see it as an investment in their careers, they may use financing options that are now available to many cosmetic surgery patients. Financing options have allowed more people, who may not have been able to afford it otherwise, to undergo procedures. One surgeon in Michigan reported that about one in six of his patients will borrow money to pay for their procedures.
The cosmetic industry has also focused more on new marketing strategies in recent years. Consumers can find Groupon deals on some procedures or attend Botox parties with friends, for instance.
Finally, there's more acceptance of cosmetic surgery in general, with 69 percent of people 18 to 24 saying they approve of cosmetic procedures. Meanwhile, cosmetic surgery is up almost 30 percent for senior citizens in the last five years.
Interested in cosmetic surgery in Cincinnati? Contact Dr. Mandell-Brown, and check out our current specials.