Education Foundation
The Mandell-Brown Plastic Surgery Center recently held a symposium "Cosmetic Breast Surgery—Improving Patient Outcomes" sponsored in conjunction with the American Academy of Cosmetic Surgery. This two day workshop featured lectures and physician attendees could observe Dr Mark Mandell-Brown perform surgery through live video displayed in his seminar room.
Cosmetic surgeons throughout the United States and Australia attended the cosmetic breast seminar. According to 3 physicians who travelled from Australia just for the workshop, Dr Mandell-Brown and his faculty gave great tips for improving patient results. Dr Michael Szalay, from Queensland, Australia commented, "Dr Mandell-Brown takes the time to explain how to improve breast augmentation and breast lifting procedures. Traveling this distance was definitely worth while."
About 20 physicians attended the conference held at the Mandell-Brown Plastic Surgery Center including: Texas, Michigan, California, Georgia, Tennessee, Florida, and Washington. The doctors experienced Cincinnati by attending a Reds baseball game as well as dining at the Celestial. Lunches were provided by Hungary Brothers Food Truck and Skyline Chili.
Dr Mark Mandell-Brown stated, " It is a lot of work hosting and teaching a world class seminar like this. My staff really worked hard as we wanted to put Cincinnati on the map for these doctors. Teaching breast augmentation procedures as well as showing off our great city is a great opportunity."
Procedures performed included: transaxillary breast augmentation, infra-mammary breast augmentation, breast reduction surgery, breast lift surgery, and gynecomastia (male breasts) liposuction.
---

Click to view
The Mandell-Brown Plastic Surgery Center is committed to providing the highest quality of care in cosmetic surgery. Didactic programs are directed to qualified physicians who desire to expand their knowledge and skill. Through a combination of lectures, live surgery observation, and fresh cadaver surgery, a physician can develop appropriate skills to incorporate procedures into their practice.
The Education Foundation has been created to foster cosmetic seminars in facial and body cosmetic surgery. Working in conjunction with local medical colleges, the participant has a unique opportunity to perform cosmetic procedures on fresh cadavers. This allows the cosmetic surgeon the ability to develop hands on experience with the latest surgical techniques.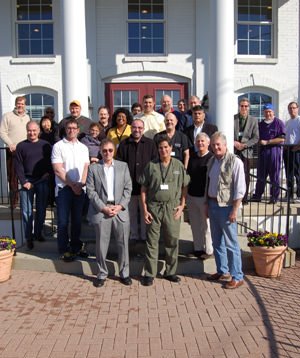 Dr. Mark Mandell-Brown serves as Director for Tummy Tuck and Liposuction Workshop
Sponsored by The Mandell-Brown Plastic Surgery Center and Wright State Medical School
Dr. Mandell-Brown serves as the course director. He gathers expert faculty to assist in teaching and they come from throughout the United States. Faculty include board certified plastic surgeons, board certified facial plastic surgeons, and board certified cosmetic surgeon.
Physicians have uniformly given the educational courses the highest ratings. Doctors have traveled from Singapore, Taiwan, Canada, England, as well as all parts of the United States to participate in the workshops.
Face and Body Fresh Cadaver Workshop
You're Invited to Attend our Special Pre-Conference Workshop
We invite you to join our Face and Body Fresh Cadaver Workshop during the pre-conference for the AACS 31st Annual Scientific Meeting in New Orleans. This all-day workshop will be held at the Louisiana State University Anatomy lab on Tuesday, Jan. 13, from 7:00am to 6:00pm.
Special features include focused lectures on: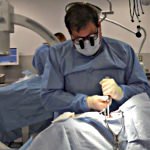 Facial cosmetic surgery, including topics on eyelid surgery, eyelid surgery complications correction, face lifts, fat transfers to face, facial implants, brow lifts and rhinoplasty.
Body cosmetic surgery will cover topics on breast augmentation with various approaches, breast mastopexy, breast reduction, abdominoplasty, lipoabdominoplasty, liposuction, thigh lifts, and fat transfer to buttocks.
Brief lectures will then be followed with fresh cadaver surgery.
Registration includes: CME credits, continental breakfast, lunch, transportation, course manual, one-on-one instruction from faculty member.
This is a unique opportunity to work with top experts in the field in a one-on-one setting. This course will enhance not only the beginner's skills but also provide the experienced surgeon an opportunity to perfect skills. We hope you will join us for this special event in New Orleans next month.
If you haven't yet registered for the 31st Annual Scientific Meeting, directly following our workshop, make sure to register soon. Advance registration ends on Dec. 31. Register for the 31st Annual Scientific Meeting now.

Cosmetic Courses for 2013 at The Mandell-Brown Plastic Surgery Center
Contact us for schedule
The Mandell-Brown Plastic Surgery Center Fellowship Program
The Plastic Surgery Experts at The Mandell-Brown Plastic Surgery Center are pleased to offer a 1 year cosmetic fellowship approved by The American Academy of Cosmetic Surgery. There are two positions available starting on July 1st or January 1st with a 12 month tract. Fellow applicants must be Board eligible in a surgical field and have a commitment to providing outstanding aesthetic surgery. Applications are available here or through the American Academy of Cosmetic Academy website.
A salary and malpractice are provided. Fellows are expected to complete a clinical or basic research science during their fellowship. Dr. Mark Mandell-Brown currently serves as the Committee Chairman for the American Academy of Cosmetic Surgery fellowship programs.
Surgical Approaches to Abdominoplasty and Liposuction
March 11 -13, 2011
Cincinnati, Ohio
This course will feature traditional liposuction as well as Vaser and Smartlipo. This will enable the participant to compare the ultrasound and laser liposuction to traditional liposuction techniques. Lipofilling will also be featured. The course will also review the various abdominoplasty approaches including the mini tummy tuck, traditional tummy tuck, as well as the Avelar abdominoplasty.
Course lab participants will be transported to the Boonshoft School of Medicine at Wright State University to utilize the cadaver lab after viewing live surgical demonstrations at the Mandell-Brown Plastic Surgery Center.
Accreditation Statement/Credit Statement
This activity has been planned and implemented in accordance with the Essential Areas and policies of the Accreditation Council for Continuing Medical Education (ACCME) through the joint sponsorship of Wright State University (WSU) and the Mandell-Brown Plastic Surgery Center Education Foundation. WSU designated this live activity for a maximum of 20 AMA PRA Category I credits. Physicians should claim only the credit commensurate the extent of their participation in the activity.
Course Objectives
Enhance understanding and knowledge of Abdominoplasty, Liposuction, and Fat Transfer
Learn to maximize results and improve patient satisfaction
Identify potential complications and appropriate treatment
Learn the latest liposuction techniques including laser and ultrasound liposuction
Contact
Mandell-Brown Plastic Surgery Center Education Foundation
513-984-4700
10735 Montgomery Road
Cincinnati, Ohio 45242
---
Upcoming Courses:
Breast Augmentation, Breast Mastopexy Live Surgery Workshop
With Fresh Cadaver Surgery
Date: to be announced