Topical Botox Drug Still On the Horizon
Published on March 8, 2011 by
Mark Mandell-Brown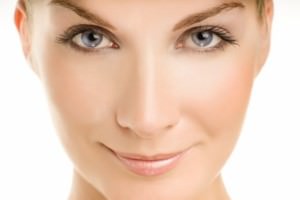 As the economy rebounds, sales of wrinkle-blockers like Botox and Dysport are increasing in surgeon's offices nationwide. Many consumers however, may be waiting for a game-changing version of botulinum toxin – in the form a topical wrinkle treatment.
Both Botox and Dysport, while they are distributed by different companies, contain similar formulations of botulinum toxin. (though the products are not considered "interchangeable"). The active ingredient stops muscle movement in the tiny muscles of the brow, effectively diminishing wrinkles between the brows after injection. Aside from cosmetic use, botulinum toxin-based products have been used for therapeutic treatments for reduction in excessive sweating and migraine headaches.
Now the next logical step is to make Botox widely available to patients who are less inclined to undergo a facial injection.
At this point, the news looks good for these consumers. The second phase in trials for topical botulinum toxin, which was completed in October, was successful. While no market date has been set for the topical version of Botox, nor for its Medicis-produced rival Dysport, needle-shy individuals can still test the possible effects of Botox by using Allergan's Treatment Visualizer.
To learn more about injectable wrinkle treatments in Cincinnati, as well as other skin care options, view any of these pages: