Enhancing Your Smile
Published on September 12, 2012 by
Mark Mandell-Brown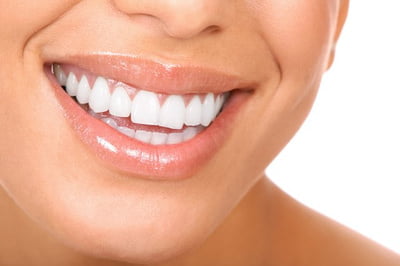 Lip augmentation uses injectables to add volume to a patient's lips and reduce signs of aging around the mouth. The procedure is quick, easy, and is hard for other people to tell that work has been done.
Signs of aging around the lips and mouth include decreased lip volume and lip lines which extend on to the skin above and below the mouth. A decrease in the structural components of the lips, around the corner of the mouth lead to these signs. Time, smoking, and exposure to the sun accelerate the signs of aging in and around the lips.
Materials And Procedure
In order to create the look of fuller, plumper lips, or to reduce wrinkles around the mouth, lips may be injected with a natural or a biocompatible, synthetic material.
The natural options are transferring fat from another site on the patient's body or injecting liquid collagen. The synthetic filler is known as hyaluronic acid. In addition to filling in the depressions around the lip area, hyaluronic acid has been found to stimulate the collagen production in the area injected with it.
Some of the brand names of the synthetic options include:
It is recommended that a conservative amount of filler is used in the procedure so the results will have a more natural appearance. In some cases a second injection may be needed to achieve the optimal results.
The average results from the lip augmentation procedure typically last six months or longer.
Patients with very thin lips, deep wrinkles, or severe sun damage should be realistic with the results of the procedure. Results for these types of patients would be less dramatic than those with fuller lips and subtler signs of aging.
If you are in the Cincinnati area and interested in learning more, contact Dr. Mendall-Brown to discuss what options will make sense for your particular situation.
Source: Science Daily