Plastic Surgeons, Estheticians Expand Work Hours to Meet Patient Need
Published on November 23, 2010 by
Mark Mandell-Brown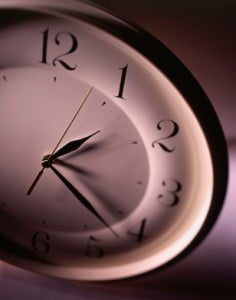 In a recent style column of the New York Times, you can read about the expanding work hours of doctors and other professionals who offer aesthetic treatments.
Their columnist writes, "In most major cities, if you want pad Thai or a sweater dry-cleaned when most people are sleeping, there's someone who will take care of it (for a price). These days, the same is true of beauty treatments."
Cincinnati Plastic Surgeon, Mark Mandell-Brown MD, notes that as director of The Plastic Surgery Experts, his office has always striven to meet the needs of his patients. "We have always had late hours until 8pm on Mondays to accommodate those who can't make appointments during regular office hours," he stated. "Our esthetician has always been available at various times including Saturdays to meet patient need," he added.
Although many plastic surgery practices have noticed a significant drop in business, The Plastic Surgery Experts at The Mandell-Brown Plastic Surgery Center have maintained their volume. "For some plastic surgeons, it takes a big awakener like the current recession to change their practice. We have always tried to focus on patient needs in tailoring our practice," observed Dr Mandell-Brown.
The staff is even willing to go above and beyond the norm. When one facelift patient did not have a caretaker to help, nurses from the Mandell-Brown Plastic Surgery Center volunteered to help her. The office staff have even been known to take patients to dinner. According to Marianne Mandell-Brown, office director, "It is all about exceeding our patient's expectations. If you focus on your client, your practice will succeed in a good or bad economy," she concluded.
Read the column: "Urban Beauty Services Offer House Calls in the Wee Hours"