Mandell-Brown Plastic Surgery Center Meets Highest Safety Standards
Published on November 14, 2011 by
Mark Mandell-Brown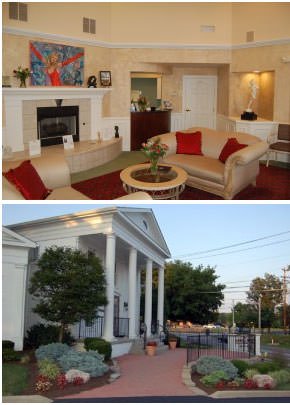 Why go to a hospital when you can have plastic surgery performed in a triple accredited office-based surgery center like the Mandell-Brown Plastic Surgery Center?
The Los Angeles Times recently reported that there were infection violations at the famous Los Angeles UCLA Medical Center, where many Hollywood stars seek treatment. The hospital "failed to maintain a sanitary environment for the provision of surgical services," according to a federal report. This is not unusual for large hospitals €" even famous ones.
Dr. Mark Mandell-Brown, Director of The Plastic Surgery Experts, designed and built an office-based surgery center to control the safety and environment of patients undergoing elective cosmetic surgery in Ohio.
The Mandell-Brown Plastic Surgery Center adheres to the highest standards and is accredited by the State of Ohio, Medicare and the Accreditation Association of Ambulatory Health Care (AAAHC).
Recently, the Mandell-Brown Plastic Surgery Center was evaluated by both Medicare and AAAHC and was found to have the highest standards for safety and infection control €" earning the highest accreditation level by AAAHC.
Located near the Bethesda North Medical Complex in Cincinnati, Ohio, the Mandell-Brown Plastic Surgery Center offers cosmetic patients privacy with all the amenities of a hospital-like setting.
Patients should check for the following when choosing a surgery center:
Is the surgery center accredited by AAAHC, Medicare and the state?
Is the center meeting national infection and hand washing guidelines?
What is the infection rate of surgery center?
How many patients have died at the surgery center or within 24 hours of surgery?
How many patients required hospitalization after outpatient surgery?
When you go for a consultation does the office appear clean?
If you have procedures like Botox or soft tissue fillers, does the staff wash their hands before injecting you?
Is there lots of clutter in the office?
Does the staff appear neat and clean or slovenly?
How does the staff clean operating rooms and instruments?
For further information contact:
Therese Holden, RN
Director of Nursing
Mandell-Brown Plastic Surgery Center
Cincinnati, Ohio
513-984-4700
Contact us