Mandell-Brown Plastic Surgery Center Hosts Ohio Supreme Court Judges
Published on July 16, 2012 by
Mark Mandell-Brown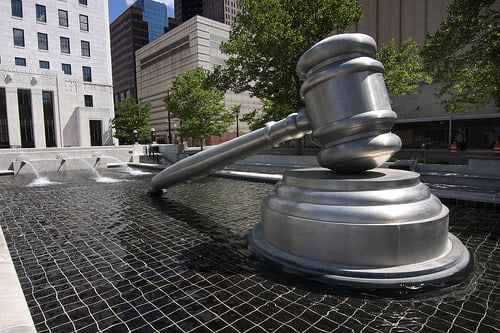 Two Ohio Supreme Court Judges, Honorable Justice Robert Cupp and Honorable Justice Terrence O'Donnell recently attended a fund raiser held in conjunction with the Ohio State Medical Association and the Cincinnati Academy of Medicine at at the Mandell-Brown Plastic Surgery Center.
Director, Mark Mandell-Brown, MD, a Cincinnati and Dayton, Ohio plastic surgeon hosted the event to help raise funds for the re-election campaign of Justices Cupp and O'Donnell. The fund raiser also supported the election of Judge Sharon Kennedy to the Ohio court's highest bench.
Over 50 physicians and lawyers attended the event held June 26, 2012. " Sushi, Sliders, and Supreme Court Judges" served as the evening's theme. Sliders were provided by Eddie Merlot Restaurant based in Cincinnati. Ohio and Sushi was provided by Mei's Japanese Restaurant.
"These judges have all supported non legislative judicial decision making," noted Dr Mark Mandell-Brown. "While they have served there has been a maintenance of the Ohio legislature's tort reform" he added. Unlike neighboring states like Illinois where tort reform bills have been overturned, the Ohio tort reform has prevailed. According to Ohio State Medical Association legislative director, Tim Maglione, the Ohio tort reform has encouraged lower malpractice rates for doctors and more malpractice insurance carriers to provide insurance in Ohio. Less physicians are leaving the state of Ohio to practice elsewhere lured by lower malpractice rates.
The host committee included many of Cinicnnati, Ohio's top physicians including: Dr and Mrs Ashraf Nassef, Dr Joe Russell, Dr Suresh Nayak, Dr Joel Sorger, Dr Tim Krechek, Dr Tom Keriakes, Dr Phil Buffington, Dr. James Pritchard, Dr James Sosnoski, Dr Creighton Wright, Dr Tom Maynard, Dr Bornavali, Dr John Clement, Dr James Lang, Dr Jay Rissover, Dr David Morad, Dr Joseph Moravec, Dr Molly Katz, Dr Margaret LeMasters, Dr Eric Schwetschenau, and Dr Marvin Rorick. Also attending on the host committee were attornies: Dan Newman, JD, Dave Lockemeyer, JD, and David Calderhead, JD.
The Supreme Court Judges Cupp and O'Donnell along with Judge Sharon Kennedy outlined their views of the upcoming election, the importance of the physician community to get involved with the election, and discussed their background leading them to seek Ohio's highest and most honored judicial position.
Photo Credit: Giant Gavel by Sam Howzit on Flickr. The "giant gavel of justice" is located in downtown Columbus, Ohio, at the Ohio Judicial Center.