Crow's feet, puffy eyes, dark circles – Oh my!
Published on September 6, 2013 by
Mark Mandell-Brown
Eyes are the most important organ in your body. Unfortunately, eyes are the first area that shows aging signs in your face like fine lines around the eyes, bags under eyes, crow's feet, puffy eyes and dark circles. Dr. Mark Mandell-Brown, a plastic surgeon serving the Cincinnati and Dayton, Ohio area, explains why cosmetic surgery for eyes is designed to improve the appearance of your eyes, mainly to lessen signs of aging.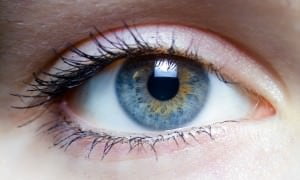 Plastic surgery for eyes can be performed for both functional and cosmetic reasons. One of the most common cosmetic surgery for eyes is eyelid reduction, is also known as blepharoplasty. A blepharoplasty surgery for eyes intended to reshape the upper eyelid and lower eyelid by the removal, re positioning and reinforcing the excess skin and fat from around your eyes which in turn gives a more alert and youthful appearance. A blepharoplasty procedure is generally performed on adult women and men.
Why blepharoplasty?
Any one or combinations of the following conditions can be a reason and fixed with eyelid surgery.
Bags under eyes
Fine lines in both upper and lower eyelids
Sagging eyebrows
Lower eyelid puffy and drooping
Wrinkles around the eyes
Dark circles
Crow's feet
How is eyelid surgery performed?
There are many surgical techniques recommended to improve the appearance of your upper eyelids, lower eyelids or both. However, Dr. Mandell-Brown may suggest a suitable technique that depends upon many factors such as the amount of excess fat and skin around your eyes, position of your eyebrows and the condition of muscles around your eyelids. Both the upper and lower eyelid surgery may be performed under local or general anesthesia in the hospital.
Upper eyelids: During this procedure, an incision within the natural fold of the upper eyelid extends slightly into your laugh lines at the corner of your eyes. Through this incision, your surgeon will remove fatty tissues as well as excess skin and muscles are removed.
Lower eyelids: For about 90% of these procedures, Dr. Mandell-Brown will make an incision just on the inner lining of the lower eyelid, thus no incision is visible following surgery. Through the incision, removal of the excess skin, muscles and fat will result in correcting the baggy lower eyelids.
Care after the surgery:
Dr. Mandell-Brown will give you some advice about what to do once you are at home. The main points are listed below:
Dr. Mandell-Brown will instruct you to keep your head up for a few days.
Cold packs and cold compression may also help to reduce swelling and bruising
Use ointment and drops that are prescribed by Dr. Mandell-Brown
Dr. Mandell-Brown will also list activities and environments to avoid in the weeks immediately after surgery