Dr Mandell-Brown Receives Prestigious Webster Award at International Cosmetic Meeting
Published on March 10, 2017 by
Mark Mandell-Brown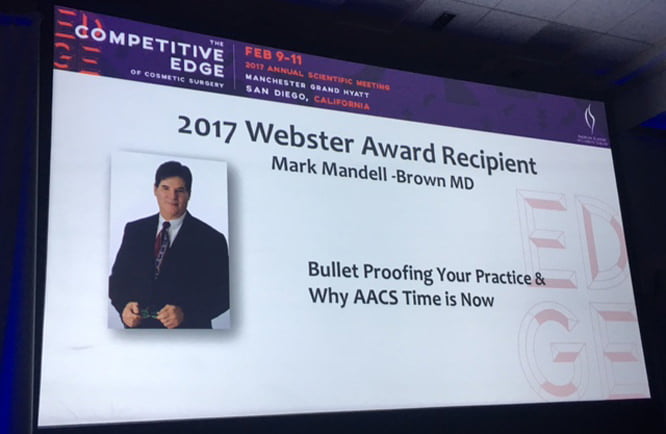 Dr Mark Mandell-Brown, local plastic surgeon, recently received the "SuperBowl" Award in cosmetic surgery at the American Academy of Cosmetic Surgery's annual meeting in San Diego, California. The "Webster Award" is given to leaders in Cosmetic Surgery who help advance the specialty. Named after famous Boston plastic surgeon, Richard Webster MD, who many consider the "father" of cosmetic surgery.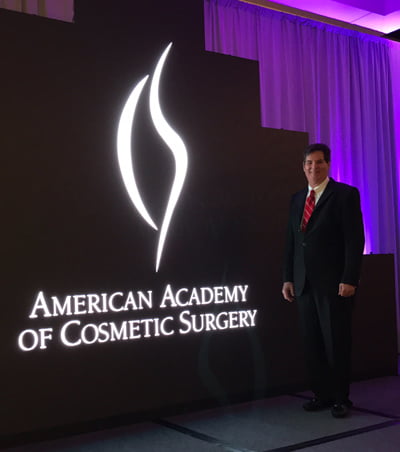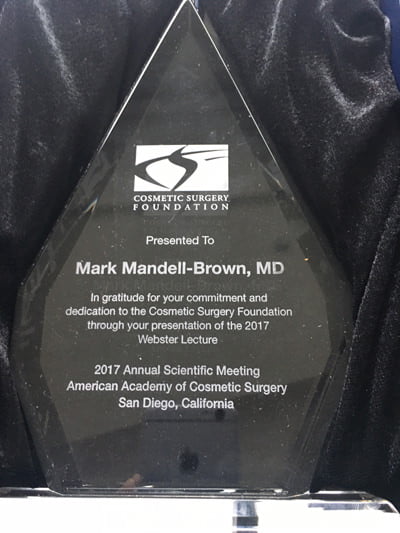 With over 800 attendees from throughout the United States, Europe, Canada, Australia, and Thailand, Dr Mandell-Brown was recognized for his teaching and lecturing, chairing the Fellowship Training Committee, and serving on the Board of Trustees for the American Academy of Cosmetic Surgery.
A black tie Webster Society gala was held and Dr Mandell-Brown spoke on ways to make surgery centers safe. Previous winners of the Webster Award include: Susan Obagi MD of Obagi Skin Care as well as Dr Jean Carrouthers who discovered the cosmetic use for Botox.
At the annual meeting Dr Mandell-Brown directed a surgical workshop at the University of San Diego. Faculty included: Dr Jeffery Klein who invented tumescent liposuction and Dr Guillermo Blugerman from Argentina who has developed new techniques for Brazilan butt lifting. The new Silouette, non surgical face lift with suture support was also demonstrated.
According to academy President Robert Shumway,MD, " Dr Mandell-Brown's commitment to teaching other cosmetic surgeons, willingness to serve on various committees, and dedication to improving safety in surgery, make him an excellent Webster Award recipient."
The American Academy of Cosmetic Surgery has over 1600 physicians both nationally and internationally and is the largest society dedicated to cosmetic surgery.