AAFPRS Stats Show Rise in Non-Surgical Treatments for Face
Published on February 24, 2011 by
Mark Mandell-Brown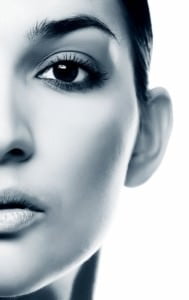 Statistics about facial cosmetic treatments show that in 2010, about 75 percent of the procedures performed were non-surgical, which may confirm an often discussed trend toward less invasive cosmetic treatments.
The stats come straight from the American Academy of Facial Plastic and Reconstructive Surgery (AAFPRS), and they show a 45 percent increase in the number of facial procedures performed over the last two years, representing a 16 percent annual increase in non-surgical facial procedures.
"Non-surgical procedures are an excellent option for some people, with the added benefits of lower costs and shorter recovery time; two things that are consistently important to those considering facial plastic surgery," said Dr. Jonathan M. Sykes. "We have been seeing a trend over the past few years that people who want to look and feel younger and rejuvenated are turning to non-surgical, less invasive procedures to obtain the refreshed look they want."
2010′s Most Popular Facial Procedures
Based on the AAFPRS survey, the hot procedures of 2010 were non-surgical procedures like Botox and hyaluronic acid injections. Among surgical procedures, the most popular were rhinoplasty, facelift and eyelid surgery.
Females received the majority of facial procedures in 2010 (83 percent), but the most popular procedures varied by age. For women 35 to 60, the top surgical procedures were brow lift, facelift and eyelid surgery, while a nose job was the top surgical procedure performed on women under 35. Botox, injectable fillers nose jobs, and hair transplants were the most common facial procedures performed on men in 2010.
The AAFPRS survey also reported an increase in ethnic patients: two out of five surgeons said they had an increase in their Asian American and Hispanic patients last year.
You can read more of these survey results at www.aafprs.org.