Model Brooke Burke-Charvet Supports Breast Implant Visualizer Tool
Published on June 28, 2012 by
Mark Mandell-Brown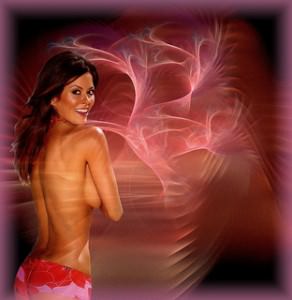 Model, mom and entertainer, Brooke Burke-Charvet has been promoting a recently released visualizer for those considering breast augmentation. News of this association was reported by PR Newswire recently in a press release.
This tool, known as the New You Visualizer, is part of a new overall campaign that is designed to give women more information and control over their decision to undergo breast augmentation.
Dancing With the Stars Co-Host Promotes Breast Augmentation Tool
Brooke Burke-Charvet is the current host of ABC's Dancing with the Stars, as well as the annual Miss America Pageant. She is a swimsuit model and international icon, and has recently moved into the realm of fitness and parenting advice. She has been featured in countless stories and interviews regarding her views on modern motherhood.
"If cosmetic surgery is something you're considering it's important to make an informed, healthy decision. In truth, I think the decision-making process is as important as the procedure itself," she says.
"Women are bombarded with information about breast augmentation, but don't get the answer they really want, specifically 'How will I look afterward?' I love that the New You Visualizer empowers women to inform themselves."
This new visualizer allows women considering breast augmentation to:
Upload high quality photographs of themselves
Adjust the photos to reflect different surgery types, implant sizes and shapes
Create side-by-side before and after photos that help visualize the changes
Save a number of images for future use or additional adjustment
Pass these photographs on to friends and family for input
Bring these photographs to medical professionals for assistance with the initial consultation
According to the president of Mentor, the company that has produced this visualizer, "our goal with this campaign is to enable a better conversation between a woman and her doctor so she can achieve the best results possible."
Photo by congaman (Dave) on Flickr